Here are Global Peer Professional members from various parts of the world. We are going to periodically update our member clips.
Moeko from DC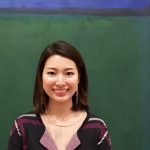 アジアの経済情報を伝える英文メディア Nikkei Asian Review の立ち上げ後、アジアとアメリカを中心に各国でのマーケティング戦略立案・実行に携わってきました。東京からワシントンDCに拠点を移してからは、仕事の傍ら大学院にて博物館学(アートマネジメント)を専攻しています。アートを通じた教育に関心があり、スミソニアンのアジアン美術館フリーア・サックラーの教育部門にも勤務しています。LGBTQも障がい者も関係ない、インクルージョン社会を実現するためのミュージアムの役割が議論されており日米比較を含めた研究を進めています。女性のリーダーシップ、アート全般、教育など気軽にお話できれば嬉しいです!
Melanie from London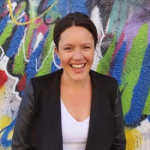 I am a strategist, social and experience designer. Together with communities, not-for-profits, public managers and policymakers, I use design and innovation methodologies to unlock knowledge, re-frame issues and co-design human-centered services, experiences, and programs. I have spent 15 years working in a wide variety of both public and private sector industries in London, Sydney and Tokyo, and have a broad commercial experience with global brands and consultancies. I am currently advising how Governments may transform how their organisation's approach to social issues, and reimagine how collectively their public services, policies and ways of working may deliver public value to all citizens. I am a Fellow of the Royal Society of Arts, a contributor to On Think Tanks, a previous board member of the United Nations Association of Australia Young Professionals, have taught design and social impact at University, spoken at various social innovation and crime conferences through Asia and piloted a youth change-making program in Sydney. Having lived in Japan, I am passionate about continuing my relationship with its people and am honoured to continue to work with JSIE to improve social innovation and enhance women's empowerment.
Martha from DC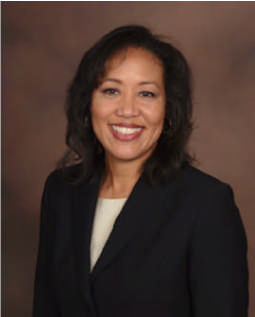 With over 20 years as a strategist, I have led or been a major contributor to the strategic plan and organizational transformation of new business development processes and robust go-to-market approaches to industry specific markets. My ambition and drive to succeed in a predominantly male environment presented many challenges, including being one of few, or the only, Asian-American or female on the Executive team. As difficult as they were, each presented an opportunity to exceed my own expectations of my commitment and confidence. As I launched my own company, Strategic Pathways, Inc., over 10 years ago, the challenges didn't change, they also came with new risks as a business owner versus being an employee. I believe that I can add value or assist young or seasoned professionals, with perceptions, behavior and even best practices when working with, for, or a leadership role in any environment as an Asian-American or female, and not only have a seat at the table, but have a voice and also be a positive impact player.
Yuriko From Tokyo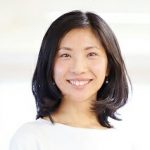 外資系金融機関でキャリアをスタートし、国内外の子どもの問題に取り組みたいとUNICEFやNPOで業務経験を積んでいます。プライベートでは、双子男子の母であり、博士課程の学生です。「二兎を追うもの一兎を得ず」の逆をいき、三足のわらじに挑戦中です。嫌いな言葉は「現状維持」。関心があるのは、日本の寄付文化の形成、子どもの貧困、女性の生き方全般、あとは毛色が異なりますが、美容情報も好きです。まだまだ既成概念が強く存在する日本で、女性がより自由に尊厳を持って生活するためにどう生きたらいいのか、皆さんと一緒に考えたいし、実行していきたいです。ぜひお話を聞かせてください。よろしくお願いします!
Eriko From Tokyo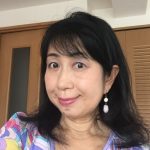 2001年にIT研修事業、IT製品のマーケティングを行う株式会社ハッピーコムを設立しました。IT企業や教育期間でプログラミング、ITリテラシーに関する研修を行っています。特に「女性×IT」をテーマに事業を展開しており、女性のIT人材の育成、活用、STEM教育分野に力を入れています。IT分野で活躍する女性が国境を越えて、励まし合いスキルアップできる、そして継続して活躍できる場を作る活動を目指しています。IT業界でのキャリアに関することなど、お役に立てることがありましたら、お気軽にお声がけください。
Tracy from DC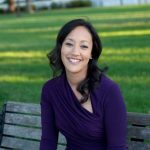 I've worked for nearly 20 years with the International Finance Corporation, IFC, as an investment officer and am now corporate head of investing in the poorest countries.  I'm very passionate about private sector development and the use of finance to make a difference in the economies of developing countries.  My career has focused mainly in Africa where I have lived and worked in Angola and Mozambique.  In addition to my career – I am a wife, mom and stepmom and aim to find balance between personal and work while finding time for myself somehow.  I think my experience as an Asian-American woman in international development finance could be of interest to others in the same space.  I could also share my thoughts on how to balance a career with a personal life or how to accept the imbalance.
Misa from Virginia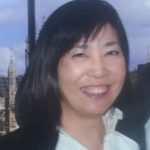 夫の仕事で日米間を移住、現在は、米国に住み子育てもひとくぎり。ワシントンDCのLaw firm、司法省、FBI、大学等に勤めておりましたが、今後も日米の橋渡しの役割をやっていきたいと思っています。子育てにはいろいろ信念をもって取り組んできました。特に日本についてアメリカ人の子供たちにも関心を持ってもらえるよう工夫したり、「女の子だから」「男の子だから」と固定概念が子供の意識の中に取り込まれないよう、常に意識して対応してきました。そのせいもあって、差別意識のない大人に育てることができたと自負しております。法律関係に携わってきた関係で、日米の違いや米国での法律事務所などでの働き方については、私の経験の中から役に立つことがあると思います。ぜひ声をかけてくださいね。
Mine from Virginia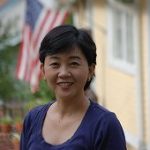 在米20年近くになります。日本では民放テレビ局の報道記者として勤務。ワシントン特派員として渡米したものの、夫に出会い退職。子育てをしながら、ワシントンDCとアーカンソー州を行ったり来たりしていましたが、最近は、ワシントンDCに定住。生活する中で見えてくるアメリカの文化や考え方を日本の新聞、雑誌やラジオなどで発信しています。興味があるのは教育、女性問題、高齢者問題など。最近は、働き方改革に関連して、アメリカの情報や経験を生かせたらと思い、キャリアカウンセラーの勉強を始めているところです。私でお役に立てることがありましたら、いつでも気軽にご連絡ください。https://blogs.yahoo.co.jp/sasagurimine