About Washington Women's Dialogue
There are numerous social challenges to overcome in order to achieve a society where women can actively and inclusively participate in. To achieve this goal, JSIE was founded particularly in order to develop and expand Asian women's presence in global leadership roles in business, government, political, and social activities. It holds "Washington Women's Dialogue" (WWD), co-hosted by the Maureen and Mike Mansfield Foundation, featuring prominent role models in various sectors, who share their life experience. WWD offers opportunities to frankly discuss various issues on social and international challenges and learn how to overcome such challenges.
On March 28, 2018, we welcomed Ms. Michelle Brown who founded Teaism and Mr. Takasi Sato who is heading San-j International and producing gluten free soy sauce.  Teaism is one of our favorite shop/restaurants where you can have authentic tea in this town, and is one of most popular lunch spots. Mr. Sato's innovative approach to develop gluten free non-organic products has been very successful since he became president of his family business.  Both are in the market where faces dynamic trend-shift and changing consumer preference, and we very much enjoyed their stories of transformation, trials, mistakes, and how they have been pioneering their own ways. They have shared with us their life stories and paths to establish their own business.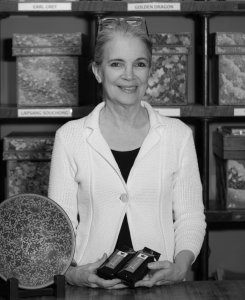 Michelle Brown, The Co-owner and Co-founder of Teaism
Michelle Brown is the co-owner and co-founder of Teaism, a set of Washington, D.C. teahouse-restaurants operating since 1996. Michelle has worked in the food and beverage industry for 40+ years. She has a broad range of experience opening and running restaurants, and many aspects of her life led her down the path of tea. Major factors include her time working for Restaurant Nora and developing Asia Nora's tea program, which ignited her passion for tea and sustainably sourced foods, and launched her towards opening Teaism. Over the years she has acted as a support and sounding board for other women entrepreneurs. When not at work, Michelle is active within the DC cycling community.
Takashi Sato, President and CEO, San-J International, Inc.
Mr. Sato is an eighth generation member of the founding family, is president of San-J, continuing the exacting standards for brewing the world's finest Tamari soy sauce. The soy sauce brewery company founded 200 years ago in the Edo period which originated from a ship wholesale merchant and a wholesale shop. Mr. Sato's father was the second son so he did not need to succeed in business, but in the 1970s he established a soy sauce brewing company in the USA. From that time he worked on development of organic soy sauce without pesticide, and started to sell product that does not contain wheat in 1990. After graduating from university Mr. Takashi Sato joined Sanjirushi soy sauce after working for Ajinomoto Co., Inc. In 2002 he became president of San-j International Inc. Since 2007, he began developing gluten free soy sauce for non-organic products, and by 2010 he introduced the product and further expanded sales channels. Mr. Sato is a graduate of Keio University political science department.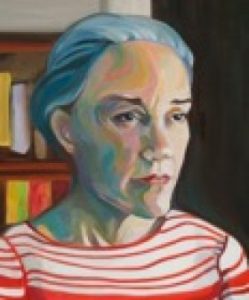 (Facilitator) Stephanie Benefield, President of Benefield Ltd
Accomplished professional with advanced experience in research, analysis, business strategy, and business development both domestically and internationally, with particular emphasis on promoting the relationship between the United States and  Japan.  Specialized in economics, trade relations and new business development.  Created and managed market research and analysis department for major technology company.  Performed public relations with a customer focus.  Legal interpreter for Japanese. Advisor to the executives of several high technology, energy, publishing and risk management companies.

本イベントは、Mansfield Foundationとの共催です。