Academyhills Library x JSIE Collaboration event
JSIE, in association with Academyhills Library, launched a new forum series "First Movers Forum" in 2017. We welcome globally-active first movers in various fields to participate as speakers/panelists and to share their trials, challenges and lessons.
We support individuals who have the courage to solve local/global challenges and to boldly move forward with actions on various fronts. By engaging in dialogue with inspiring individuals, we can gain insight into problem-solving, expand our realm of activities, and broaden our perspectives from local to regional and from regional to global.
At our 4th First Movers Forum, under the theme of "Nurturing Global Minds," we welcomed fascinating speakers of Ms. Shigeko Bork, Ms. Asako Osaki, and Mr. Shuta Takada of HLAB, discussing passionate approaches in nurturing global & innovative minded next generations. We are experiencing rapidly changing societal norms along with technological development and globalization. Things that seemed to be promising in the past no longer valid today. Most important in surviving today's world is the ability to think and judge on your own. We are inviting panelists who are directly involved in fostering next generations that are facing various challenges in this globalized world.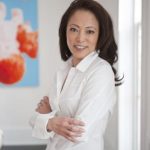 Shigeko Bork
The vibrant, burgeoning contemporary art atmosphere in London inspired her to launch Shigeko Bork mu project in Georgetown in 2004 – a project dedicated to presenting contemporary art from Asia to the Washington area audience. Shigeko Bork mu project specialized in Asian contemporary art. Her exhibits were well received and positively reviewed in the Washington Post and covered in art magazines, including Artnews. Clients include the wife of the former US vice president, Piggozi collection, and other VIPs. In addition to her interest in contemporary Asian art, she is the founder and director of askshigeko.com, a featured columnist in "Sakura" a local Japanese language newspaper, and has launched a new business as a certified life coach. Her first book "Being you"「誰だってなりたい自分になれる」in which she talks about her experience as a business owner in DC was published in Aug. 2016. New new book,「世界最高の子育て」was published in Feb. 2018. Shigeko's daughter won 2017 Distinguished Young Women of America (National) Competition and awarded scholarship to university. Ms. Bork received M.A. in Post War and Contemporary Art at Sotheby's Institute of Art in London.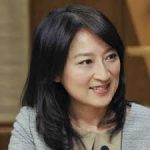 Asako Osaki
After graduating from Sophia University, Asako received a master's degree in International Relations (International Human Rights Law / Humanitarian Problem) from Columbia University. At the Development Policy Bureau of the United Nations Development Program (UNDP) NY Headquarters, Asako was in charge of empowerment of gender and women, and worked on numerous projects around the world. In particular, she engaged in policy planning, institution and capacity building to mainstream gender perspectives in poverty reduction, democratic governance, conflict/disaster reconstruction etc. After returning to Japan in November 2004, she has been working as development policy and gender expert on a wide range of activities at government related organizations, donor agencies, international organizations, NGOs, and research institutions. As a gender advisor for the reconstruction assistance project of the international NGO Oxfam Japan for 4 years since the Great Eastern Japan Earthquake, she was engaged in supporting women in affected areas. Currently, her positions include, visiting Professor at Kwansei Gakuin University School of Policy Studies, Part-time Lecturer at Sacred Education University, Executive Director of Public Interest Foundation Plan International Japan, and Director of NPO Gender Action Platform.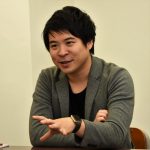 Shuta Takada
He is co-founder of HLAB and is currently in charge of internal business operations and development. During his studies at the University of Tokyo, he co-founded HLAB with Mr. Kobayashi at Harvard University in 2011, and has held a global summer school for high school students. After that, he set up a summer school in Komatsu city, Ishikawa prefecture, Obuse-machi, Nagano prefecture and Tokushima. While studying at the University of Tokyo, he developed and studied the technology "DRIMS (Simple Pavement Characteristics Evaluation System by Smartphone)" which is specialized in social infrastructure engineering and adopted in developing countries. After obtaining master's degree, he worked for Boston Consulting group. He was in charge of the strategy construction of the digital service, and educational Probono project, serving as a lecturer at the Seoul office and Japan as a specialist in analyzing big data. Rejoined HLAB Inc. in 2017 to engage in creating educational environment he always desired, including summer school, residential college, overseas study abroad scholarship etc. He is dedicated as a coach of excellent high school students and university students who desire to go study domestically and overseas.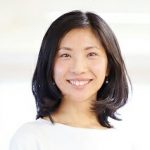 Yuriko Hara
JSIE Director for Communications (Facilitator)
After graduating from Keio University in 2006, Ms. Hara joined Morgan Stanley Equity division in Tokyo as a hedge-funds sales person. Spending some exciting years in the investment industry, she changed her career direction to tackle global inequity and insecurity especially for vulnerable children. Her experience covers Childline Botswana (a child-shelter in Botswana), UNICEF Liberia and Japan Committee for UNICEF. Currently, she is in charge of communication and advocacy in Japan Committee, Vaccines for the World's Children (JCV). She obtained Master degrees from Sciences Po a Paris and University of Tokyo. She is also a PhD student in University of Tokyo.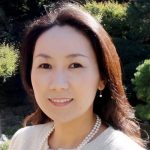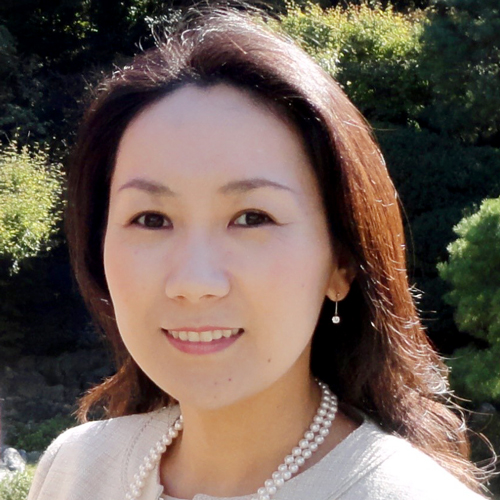 Mayumi Sugita
Director for External Relations, JSIE
Mayumi has more than 10 years of experience as executive assistant in both the United States and Japan. She worked at Mitsui & Co. (USA), Inc. in New York City and at the Johns Hopkins University School of Advanced International Studies (SAIS) in Washington, DC. After returning to Tokyo, she was first the Executive Assistant to the President of National Graduate Institute for Policy Studies (GRIPS) and Program Officer for External Relations at Tokyo Foundation, a Japanese think tank. In addition to JSIE, she is also a non-permanent employee at Ministry of Economy, Trade, and Industry (METI). Mayumi is a graduate of University of Leeds in UK.