About Washington Women's Dialogue
We face numerous social challenges to truly achieve a society that women can actively and inclusively participate in. Particularly aiming to develop and expand Asian women's presence in global leadership roles in business, government, political, and social activities, JSIE hosts "Washington Women's Dialogue" (WWD) featuring prominent female role models in various sectors, who would share their life experience. WWD offers opportunities to frankly discuss various issues on social and international challenges and learn how to overcome such challenges (off-the-record). This WWD is supported by Keidanren USA.
A Conversation with Ms. Elissa Alben, the International Trade Counsel for the Senate Finance Committee. As a leading professional in the U.S. trade policymaking community, Ms. Alben shared her personal experiences, including her career choices and lessons and challenges in balancing work and life as a mother of three children. Commentator Ms. Maki Hishikawa, Second Vice President Aflac International, also shared her experience and challenges as a working mother in the United States. Discussion included working environments which facilitate promotion of women to leadership positions, as well as similarities and differences between U.S. and Japan in working conditions for mothers, and lessons learned from both United States and Japan.
Date:Tuesday November 1, 2016
Guest Speakers:
Ms. Elissa Alben, International Trade Counsel on the Senate Finance Committee (Democratic Staff)
Ms. Maki Hishikawa, Second Vice President, International Affairs, Aflac International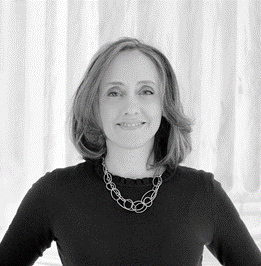 Ms. Elissa Alben, International Trade Counsel on the Senate Finance Committee (Democratic Staff)
Ms. Alben's responsibilities include matters relating to the Trans-Pacific Partnership negotiations, general trade issues involving the Asia-Pacific, the World Trade Organization, and trade enforcement. Ms. Alben came to the Committee after eight years at the Office of the United States Trade Representative (USTR), where she served as Deputy Assistant USTR for Enforcement and Monitoring and Associate General Counsel. At USTR, she helped oversee a wide range of enforcement matters arising from WTO and U.S. free trade agreement obligations, served as chief lawyer for the United States-Korea Free Trade Agreement (KORUS) and the United States-Oman Free Trade Agreement, and advised on issues including U.S. tariff preference programs, market access, customs, and telecommunications. She also represented the United States before WTO panels and the WTO Appellate Body. Prior to USTR, Ms. Alben worked for three years as an associate in the international trade department at Steptoe & Johnson LLP in Washington, DC. Ms. Alben received her undergraduate degree from Harvard University, concentrating in East Asian Studies, and her law degree from Columbia Law School. She is a member of the board of the Washington Foreign Law Society.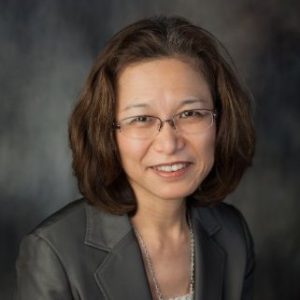 Ms. Maki Hishikawa, The Second Vice President, International Affairs, Aflac International  
Ms. Hishikawa is responsible for coordinating the Company's analysis of and response to global financial regulatory reforms. Ms. Hishikawa also manages Aflac International's activities in Washington DC relating to international trade and Japan-related policy matters.
Prior to joining Aflac in 2010, Ms. Hishikawa was Director of Japan Research for Dewey and Leboeuf LLP's International Trade Group in Washington DC. During her tenure at the law firm, she published articles whose topics included U.S-Japan relations and U.S. trade, industrial and competition policy in journals, such as the Japanese weekly Ekonomisuto and U.S. daily Wall Street Journal. Before she moved to Washington in 1996, she was a staffer writer in Tokyo for Japan's business daily Nikkei. Ms. Hishikawa has two master's degrees in international affairs – one from the George Washington University and the other from the Tokyo University of Foreign Studies.
Currently, Ms. Hishikawa serves as a member of the Board of Trustees at the Japan-America Society of Washington DC. Ms. Hishikawa lives in Northern Virginia with her husband, James Dooley, their one daughter and an energetic black lab puppy.