2023 WISE Program in Saku-Karuizawa
"Global x Inclusive x Leadership ~ Shaping Passion & Ideas into plans: Creating New Values for Inclusive Community"
May 26 – May 28, 2023 in Saku-Karuizawa
Co-sponsored by United States Embassy Tokyo and ICAS
Supported by
Saku city, Karuizawa-cho, and Health and Global Policy Institute

JSIE supports fostering global talent and offers global networking opportunities for all with an emphasis on helping women and minorities realize their greatest potential. Women's Initiative for Sustainable Empowerment (WISE) program is to provide opportunities to shape our life mission and work toward social challenges.
Date: May 26 – May 28, 2023 (2 nights 3 days)
Venue: Saku-Karuizawa 
Language: English (Japanese is plus)
applications closed
Capacity: 25-30 people (First-come first-serve-basis)
2023 WISE Program aims to shape ideas into actionable project plans. Under the keywords "Global x Inclusive x Leadership," we will work together to create an inclusive society where people from different background can maximize their potential. We all know that challenges we face everyday are closely connected to SDGs or social problems, that can turned into (social) business ideas. JSIE will provide opportunities to shape such ideas into plans through group work and to learn leadership styles to bring people in action. JSIE particularly focuses on the following points:
Ability to Identify and define problem(s)
Ability to present and explain your ideas to others
Ability to negotiate, collaborate, and involve with others
Ability to accept different values and be flexible
Ability to play leadership and bring "the best outcome"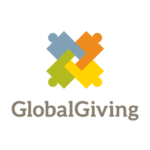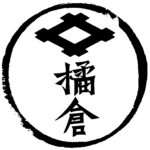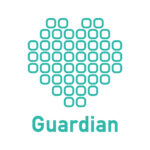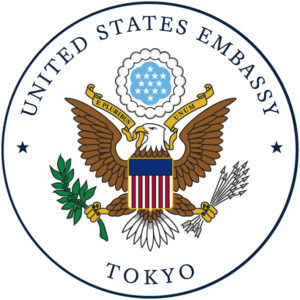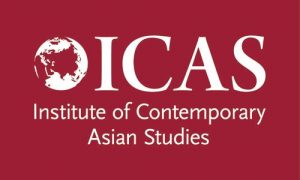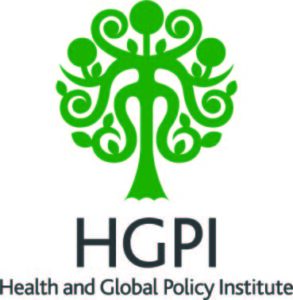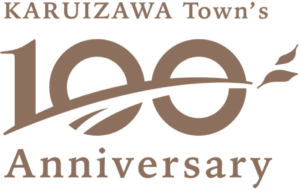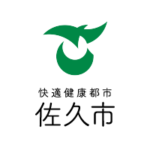 You can join JSIE's global community and meet with people with diverse backgrounds.
You can get valuable advice and information from the mentors and peers that may help to shape your ideas into actual plans/projects.
You can make friends who have similar passion, values, and goals towards social change and share these with them.
Call for ideas on following themes
We invite any ideas that help us make our society better for the next generation. Please share your ideas/activities tackling social problems in the local/global community. For example,
Ideas leading to end poverty and/or reduce social inequality
ldeas leading to ensure healthy lives and promote well-being of women and children
Ideas leading to equal access to quality education
Ideas promoting inclusive communities and collaborative work by accepting talent from outside
Ideas re-creating traditions from new & global perspective
Applicants who are interested in the themes listed above (not limited to) and have own ideas.
(Please describe your ideas)
Applicants who are willing to support other people who have ideas.
(Please tell us your expertise, skills, and experience)
Applicants who are able to communicate with others in English.

Application is open to all ages and nationalities
This program provides you opportunities to develop and shape ideas into practical plans. JSIE will award certificate to those who have outstanding project ideas. We have a waiting list now, and please contact info@jsie.net for availability. Final presentation observer tickets are available for sponsors.
Date: May 26 – May 28, 2023 (2 nights 3 days)
Venue: Saku-Karuizawa area 
Language:
→ English: be able to communicate in English (knowledge of Japanese a plus)
Application closed:
Capacity:
→ 25 -30 people (First-come first-serve-basis)
Sponsoring ticket: US500$ (per participant)
Sponsoring ticket is for organization to secure a seat of participant & to get observing opportunity for sponsors. If the sponsor desires to invite specific individual, please let us know her/his name and contact info, so that we will directly invite her/him. Otherwise, JSIE will choose an appropriate candidate.
Please note that this ticket includes WISE Sponsor Award fee and an observer's seat at final presentation and reception. However, transportation of the participant is not included, and hotel stay and transportation for the sponsor is not included. Please contact us if you have any questions at info@jsie.net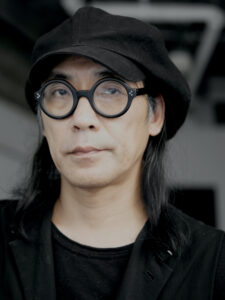 Tatsuya Matui | The Founder and CEO of Flower Robotics, Inc.
Tatsuya Matsui was born in 1969 in Tokyo.  He graduated from Department of Fine Arts, College of Arts, Nihon University in 1991.
Since 1991 to 1996, he worked for Kenzo Tange Associates.
After engaging research in France, he served as a researcher of JST and engaged in design of the humanoid robot "PINO". He founded Flower Robotics in 2001.  Currently under development of the enhanced home robot "Patin" that can be used in all homes around the world.
Examination Committee of Good Design Award (2007-2014)
Main Award: iF Design Award in Germany, red dot Design Award in Germany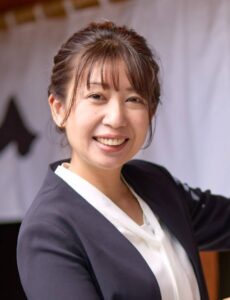 Marika Tazawa | Founder and CEO, Kurabito stay
Born in Komoro city, Nagano Prefecture. Early in her career, worked for a major travel agency and a wine importer. After returning to her hometown of Komoro City as a member of Local Vitalization Cooperator, she involved in the launch of the Komoro Tourism Bureau. In 2019, Marika founded KURABITO STAY, inc. as part of regional reconstruction of tourism and became representative director and president of the company. In 2020, Marika opened the world's first sake brewery hotel KURABITO STAY. Website Here: KURABITO STAY | In Saku, you can become a sake brewer.

Yan Fan|Cofounder & Co-CEO, Code Chrysalis
Born in China and raised in Seattle, Yan Fan graduated from Dartmouth College with degrees in Economics and Arabic. After graduation, Fan worked at an agri-commodities trading firm in Singapore before changing her career to tech. Quitting trading, Fan moved to San Francisco and became a software engineer at Ayasdi, a leading Silicon Valley machine learning startup. After co-founding a coding bootcamp in Jordan, Fan started Code Chrysalis in Tokyo in 2017.
How to Bring Back Gender Equality in Computer Science – GLOBIS Insights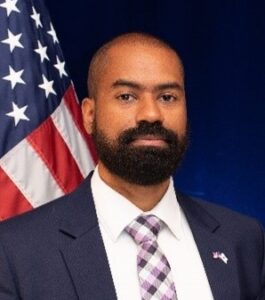 Joshua Gonzalez| U.S. Embassy, the Assistant Cultural Affairs Officer
Joshua Gonzalez is the Assistant Cultural Affairs Officer in the Tokyo Public Affairs Section. Prior to working in Tokyo, he served for two years as a Consular Officer in Kathmandu, Nepal. Before becoming a Foreign Service Officer, he worked in the private sector at an insurance company. Joshua earned his undergraduate degree in International Studies and Spanish Language from The Ohio State University and his master's degree in Global Finance and Trade from the University of Denver. Born and raised in Akron, Ohio, Joshua has also lived abroad in Ecuador, Spain, and Vietnam for both education and employment purposes.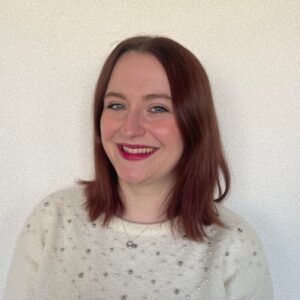 Caitlin Puzzar | Co-founder & CEO, K.K. Guardian
After graduating from Keele University (UK) in 2016, with a BA in Criminology with Japanese, Caitlin joined the JET Programme. She worked as an Assistant Language Teacher (ALT) and Vice Prefectural Advisor in Kumamoto City, Japan.
Through a strong interest in community involvement and service to others, she has held roles such as ALT project manager, international student peer mentor, volunteer at community justice centres & police stations, along with time as a police cadet. She is also an initiated member of the Chi Omega women's fraternity (Chi Zeta chapter).
Caitlin won the best award at the Kumamoto WISE Special in 2019. With JSIE's support, she has developed an app designed to detect abuse & neglect within Japanese school children and incorporated Kabushikikaisha Guardian in 2022.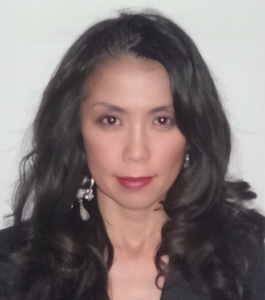 Dr. Fumiko Sasaki is a faculty member of graduate schools of Columbia University and Johns Hopkins University, teaching East Asian Security. She is assigned to teach 'Innovative Solutions to Human Security' at the Earth Institute Executive Program at Columbia University. As a Community E-Learning Director of Distance Education for Africa, she fundraises and teaches on globalization to the youth in Africa live online. She holds a Ph.D. and MA in international relations from the School of Advanced International Studies at the Johns Hopkins University.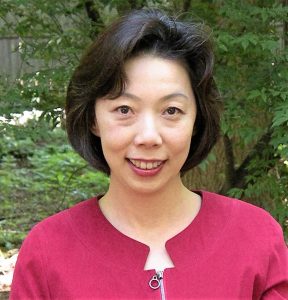 Hiromi Murakami is the Founder and President of JSIE. Prior to founding JSIE, she's involved in various policy projects in US/Japanese institutions, including Center for Strategic and International Studies (CSIS) Global Health Policy Center, the Health and Global Policy Institute (HGPI), and Economic Strategy Institute. Currently Murakami is also an adjunct fellow with the CSIS Global Health Policy Center and is a Visiting Fellow at the National Graduate Institute for Policy Studies (GRIPS) in Tokyo, Japan.  She holds a Ph.D. in international relations from School of Advanced International Studies (SAIS).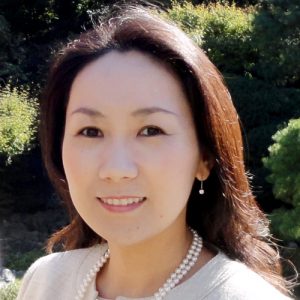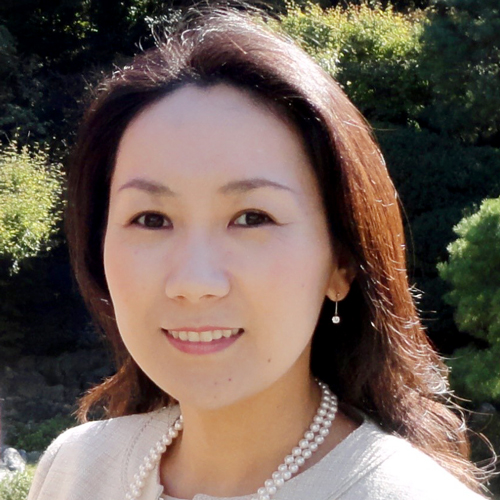 Mayumi is a director for external relations at Japan Institute for Social Innovation and Entrepreneurship (JSIE.)  She joined JSIE as one of the starting members in 2015. Previously she worked at Tokyo Foundation, a Japanese think tank, National Graduate Institute for Policy Studies (GRIPS) in Tokyo, Johns Hopkins University School of Advanced International Studies (SAIS) in Washington, DC., and Mitsui & Co. (USA), Inc. in New York City. She was mainly in charge of coordination and public relations for various events such as international conferences and seminars. Mayumi is a graduate of University of Leeds in UK.
May 26, 2023 (Friday)
15:00 –     Registration & Check-in (Please check-in by 16:30)
17:00       Introduction, Self-introduction, Pitch & Grouping
19:00       Reception & Networking
*Voluntary group work may take place during the evening time.
May 27, 2023 (Saturday)
09:00 –  Morning Lectures
10:00      Group work
12:00 –  Lunch speaker & group work
14:00 –  Mentors' introduction & Mentor's session
17:30 –  Sharing time — lessons and challenges
18:30 –  Supper
*Voluntary group work may take place during the evening time.
May 28, 2023 (Sunday)
09:00 –  Morning Lecture
09:30 –  Group work
12:00 –  Lunch panel session
13:15 –    Final Presentation
15:30 –    Sharing time
15:45 –  Award & Closing remarks, photo-taking
16:30      Adjourn
*Contents, schedule, and mentor/panelists are subject to change.