"Global Career Series" provides online learning opportunity to middle and high school students who are interested in paving their way through their future in the global world. It is an interactive educational program where participants can learn about professional work and experience from the people who are globally active in various fields and study-abroad life from the students studying at overseas universities, and also ask the speakers questions directly. This gives participants not only the opportunity to think about their future life planning but also vital knowledge that may help to navigate future global career. Currently programs is held in Japanese language. This program's funding provided by the United States Government. You will need zoom or Teams environment. Below is the 1st Global Career Series kickoff event by Fumiko Sasaki, JSIE director.
Next Global Career Series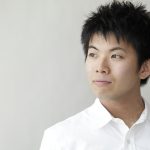 Atsuyoshi Saisho | Founder of E-education
Inspired by the Grameen Bank's work, Atsuyoshi established an e-education system among the poor in Bangladesh. At the age of 19, he became the first Japanese coordinator of the research laboratory of Grameen Bank. In 2010, he started up the e-Education Project and was inaugurated president. He won both Grand Prix and Watami Special Awards of Everyone's Dream Award 2010. In 2011, he published "DO IT! DO IT! GO AHEAD!" (Kirakusha) describing his story of development up to the start of the e-Education Project. He is the main partner in the World Bank Group's 2014 Innovation Challenge winning project "E-Science Education Project – Bangladesh".
Global Student Peer Roundtable Discussion
"Global Student Peer Roundtable" provides online discussion opportunity among peer high school students from various parts of the world. JSIE directors will facilitate the discussion and help exchange various ideas among students from different background. Each session, JSIE will set a discussion theme and call applications. Applications are first-come-first-serve-basis. Students can propose future theme/issues of their interest. The Roundtable discussion will take approximately once in 2-3 months, and any high school students can participate online and engage in group discussions. We can accommodate English and/or Japanese speakers.  This Roundtable series provides participants not only the opportunity to share your own views, but also get inspired from how others view the world differently. JSIE thinks that such opportunity will impact your thinking that may help to navigate future global career. You will need zoom or Teams environment. Please state your name, school (location as well), grade, self-introduction, and areas you are interested, and send email to info@jsie.net. Please sign up for JSIE free membership, so that you will receive event info in JSIE newsletters.
#4 Roundtable Discussion April 30 (Friday) 2021 8:00-9:30am EST
Theme: Cross cultural discussion "Gender and Diversity"
At this roundtable cross-cultural discussion, we would like to exchange opinions on various issues. We would like to share everyone's experience from various parts of regions and think about such theme together.
#1 Roundtable Discussion:  August 2, 2020
Theme: COVID-19 and New Normal
Facilitator: Fumiko Sasaki (JSIE Director)
What are the challenges we face today with COVID-19? What would be our New Normal? We have discussed differences in perspectives in the U.S. and in Japan, and why that happens.
#2 Roundtable Discussion: September 20, 2020
Theme: What is a Leader? ~ US presidential election and change of Japanese prime minister
Facilitator: Hiromi Murakami (JSIE Representative)
What are we expecting leaders? What are the skills and capabilities leaders should have? We have discussed perspective differences in the U.S., Canada, and Japan.
#3 Roundtable Discussion: January 16, 2021
Theme: Cross cultural discussion ~ What is more effective ways to learn?
Facilitator: Fumiko Sasaki (JSIE Director)
Participants joined from Japan, the U.S. and Canada, with originating nations include Saudi Arabia, Cameroon, Haiti, India, and etc. JSIE offered SSL credit to MCPS students.