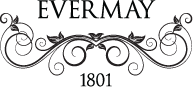 About Washington Women's Dialogue
There are numerous social challenges to overcome in order to achieve a society where women can actively and inclusively participate in. To achieve this goal, JSIE initiated Washington Women's Dialogue in order to develop and expand women's presence in global leadership roles in business, government, political, and social activities. "Washington Women's Dialogue" (WWD) is featuring prominent role models in various sectors, who share their life experience. WWD offers opportunities to frankly discuss various issues on social and international challenges and learn how to overcome such challenges.
At our second anniversary on December 2017, under the theme of "Inspiring Next Generations & Leaders", WWD welcomed Ms. Wendy Cutler, Dr. Geeta Gupta, and Dr. Sachiko Kuno, who have been actively exploring various projects as inspirational and visionary leaders. Wendy led and concluded numerous trade negotiations as a leader at USTR and currently is leading a major thinktank in D.C.; Geeta led various projects engaging social and economic aspects of women's health including girls and mothers with HIV/AIDS at UNICEF and other organizations, and currently enthusiastically promoting women's community projects in India. Sachiko has successfully ventured biotech companies, and has been the visionary creator of Halcyon's family of innovative programs, including the acclaimed Halcyon Incubator. They kindly shared with us their life stories as leaders and paths to establish their own career. This event is co-hosted by Evermay, and supported by Maureen and Mike Mansfield Foundation, and Japan-United States Friendship Commission.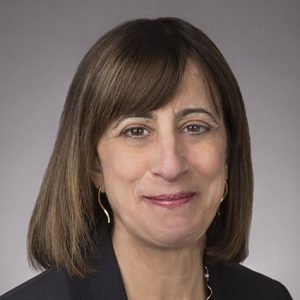 Wendy Cutler, Vice President and Managing Director, the Asia Society Policy Institute
Wendy Cutler joined the Asia Society Policy Institute (ASPI) as Vice President and Managing Director of the Washington D.C. Office in November 2015. In these roles, she focuses on building ASPI's presence in Washington — strengthening its outreach as a think/do tank — and on leading initiatives that address challenges related to trade and women's empowerment in Asia. She joins ASPI following an illustrious career of nearly three decades as a diplomat and negotiator in the Office of the U.S. Trade Representative (USTR). Most recently she served as Acting Deputy U.S. Trade Representative, working on a range of U.S. trade negotiations and initiatives in the Asia-Pacific region. In that capacity she was responsible for the Trans-Pacific Partnership (TPP) agreement, including the bilateral negotiations with Japan.
Ms. Cutler received her master's degree from Georgetown University's School of Foreign Service and her bachelor's degree from the George Washington University. She is married and has one son.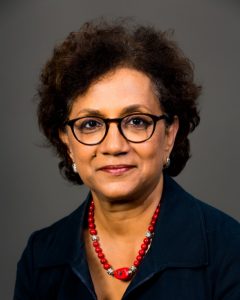 Geeta Rao Gupta  Executive Director of the 3D Program for Girls and Women; Senior Fellow at the UN Foundation
Geeta is Executive Director of the 3D Program for Girls and Women and is Senior Fellow at the United Nations Foundation. She is also a Visiting Scholar at the School of Medicine of Stanford University and serves as a member of the Independent Oversight and Advisory Committee (IOAC) for WHO's health emergencies program. Currently, she is Chair of the Board of Directors of Kalanidhi Dance, an Indian classical dance company based in Maryland.
Previously, Geeta served as Deputy Executive Director at UNICEF for five years and as a senior fellow at the Bill and Melinda Gates Foundation for a year. Prior to that, for two decades, Geeta worked at the International Center for Research on Women (ICRW), and served as its president from 1996 to 2011.  She has received numerous awards, including Harvard University's 2006 Anne Roe Award and the 2007 Washington Business Journal's "Women Who Mean Business" Award. Geeta earned a Ph.D. in Social Psychology from Bangalore University and an M.Phil. and M.A. from the University of Delhi in India.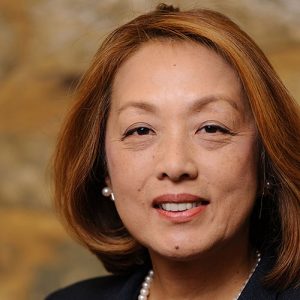 Sachiko Kuno  President and CEO, S&R Foundation
Dr. Kuno co-founded S&R Foundation in Washington, D.C. in 2000, after having successful biochemical ventures of Rescula® eye drops, the first bioactive lipid ever used to treat glaucoma and AMITIZA® for the treatment of chronic idiopathic constipation in adults. S&R Foundation was founded to support talented individuals with high aspirations and great potential in the arts, sciences and social entrepreneurship. In 2016, Dr. Kuno co-founded WE Capital, a female-led impact investment fund in Washington, D.C., to invest in female leaders promoting social impact and financial returns. She is also a founding member of the Greater Washington Partnership, a group of civic-minded business leaders committed to improving the greater Washington region.
Dr. Kuno is the co-founder and visionary creative behind Halcyon, launched in 2017, and its mission to catalyze and nurture emerging creatives striving for a better world. Driven by Dr. Kuno's vision, Halcyon's family of innovative programs, including the acclaimed Halcyon Incubator, is growing rapidly to include Halcyon Stage, a pioneering creatives series of performances and conversations, Halcyon Arts Lab, a residency based studio arts program, and Halcyon Dialogue, a series of high-level discussions among global experts focusing on major topics including implications of robots for global society and social impact-based sciences.
Dr. Sachiko Kuno studied biochemistry and biochemical engineering as one of a few Japanese female scientists. She obtained her Ph.D. in biochemical engineering from Kyoto University, Japan and has conducted post-doctoral research at the Technical University of Munich, Germany.