About Washington Women's Dialogue
There are numerous social challenges to overcome in order to achieve an inclusive society. To develop and expand Asian women's presence in global leadership roles in business, government, political, and social activities, JSIE organizes "Washington Women's Dialogue" (WWD), co-hosted by the Maureen and Mike Mansfield Foundation, featuring prominent role models in various sectors, who would kindly share their life experience. WWD offers opportunities to frankly discuss various issues on social and international challenges and learn how to overcome such challenges.
At the 18th WWD, we welcomed Ms. Ayano Kimura and Mr. Ryo Yanagitani, who have been successfully & actively pursuing artistic careers. Ayano is a professional dancer at Washington Ballet, and has been playing major roles in various program including highly rewarded "Romeo and Juliet" and upcoming "The Sleeping Beauty" in Feb. 2019. Ryo is a well-established pianist who had won numerous awards, and currently pursuing music director at the Ryuji Ueno Foundation. Both are very talented artists exploring different worlds, and they've shared their stories of transformation, trials, mistakes, and how they have been pioneering their own ways.
Date & Time:Tuesday, November 13th, 2018  18:30~20:00(Door opens 18:00 for networking)
Venue:Maureen and Mike Mansfield Foundation
1156 15th Street, NW Suite 1105 | Washington, D.C. 20005)
Speakers:  Ms. Ayano Kimura, and Mr. Ryo Yanagitani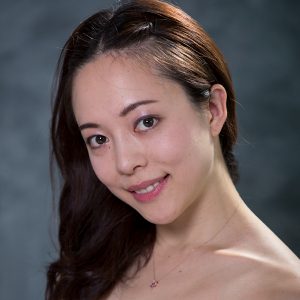 Ayano Kimura  Washington Ballet
Ayano Kimura of Japan, is in her sixth season with The Washington Ballet. Ayano was born in Germany and she went on a short-term study abroad to Russia and England in 2005. In 2006, she won first place at the Youth America Grand Prix semi-final competition in Japan and placed in the top 12 at the finals in New York City. She was awarded a scholarship to the Royal Ballet Academy School and also studied at La Scala Theatre Ballet School for two years where she graduated at the top of the class. She also performed with former director of Germany's Dressden ballet, Vladimir Derevyanko, when she was in school and was the distinguished recipient of the 'best dancer' award. Kimura performed with Roberto Bolle in the Opening Ceremonies for the Torino Olympic Games. She has performed principal roles in Septime Webre's The Nutcracker, Giselle, Kirk Peterson's Swan Lake and many other soloist roles. Kimura has also performed contemporary works by Jiří Kylián, William Forsythe, Christopher Wheeldon, Hans van Manen, Christopher Bruce, Trey Mclntyre, Edwaard Liang, Amy Seiwert, Twyla Tharp and George Balanchine.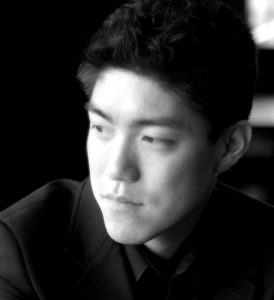 Ryo Yanagitani, Artistic Director of the Ryuji Ueno Foundation
Hailed by the Washington post as "A pianist's pianist", Ryo has established himself as one of Canada's shining artists. His success includes winning the gold medal at the 10th San Antonio International Piano Competition, where he was also given special recognition for a performance of the complete Chopin Ballades. He is also the grand prize winner of the Hugo Kauder International Piano competition and a laureate of the Minnesota International Piano-e-Competition, the Dr. Luis Sigall International Piano competition in Vina del Mar (Chile), and the Hilton Head International Piano Competition. In addition to his solo career, he is much sought after as a chamber musician, performing in a wide range of settings from the duo sonata repertoire to large ensembles. A recipient of many scholarships and awards, Ryo has been endowed twice by the Canadian Arts Council with a grant as an Emerging Artist, and is a recipient of the Arthur Foote Scholarship from the Harvard Musical Association. He was also awarded the Sony Foundation of America Career Grant through the Salon de Virtuosi of New York, and a Washington Award by the S&R Foundation of Washington DC. Ryo Yanagitani received his Doctor of Musical Arts degree from the Yale School of Music under Boris Berman, a Bachelor Degree in Piano Performance from the University of British Columbia under Doctor Henri-Paul Sicsic, and an Artist Diploma from the Cleveland Institute under Sergei Babayan.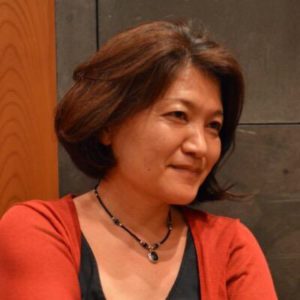 Yuka Hayashi, WSJ, JSIE Council (Facilitator)

Yuka Hayashi covers financial regulation at the Wall Street Journal's Washington bureau. Until 2015, she was a correspondent and deputy bureau chief at the paper's Tokyo office, writing about economy, foreign policy, and culture.  Before joining the paper in 2004, she was a reporter for Dow Jones Newswires, a sister publication, based in New York and Tokyo.  She started her career in journalism at Reuters.
Yuka a bachelor's degree in economics from Waseda University and a master's degree in journalism from Columbia University.  A mother of two, she lives in Washington DC with her husband, daughter and a beagle named Pogo.

本イベントは、Mansfield Foundationとの共催です。