4th WISE Summer Program in Kyoto
"Global x Inclusive x Leadership ~ Shaping Passion & Ideas into plans"
August 25-26, 2018 @ andwork Kyoto
Co-sponsored by andwork Kyoto
Supported by Impact Hub Kyoto, Institute of Contemporary Asian Studies (ICAS) Temple University Japan, and HGPI

JSIE supports fostering global talent, and offers global networking opportunities for young professionals, with an emphasis on helping women and minorities realize their greatest potential. Women's Initiative for Sustainable Empowerment (WISE) summer program is to provide opportunities to shape our life mission and work toward social challenges.
Purpose of WISE Summer Program
2018 WISE Summer Program aims to shape ideas into actionable project plans. The keywords for 2018 are "Global x Inclusive" and for example, how we can create inclusive society where people from different background can participate and play respective roles. We all know that challenges we face everyday are closely connected to SDGs or social problems, that can turned into (social) business ideas. JSIE will provide opportunities to shape such ideas into plans through group work and to learn leadership styles to bring people in action. JSIE particularly focuses on the following points:
Ability to Identify and define problem(s)
Ability to present and explain your ideas to others
Ability to negotiate, collaborate, and involve with others
Ability to accept different values and be flexible
Ability to play leadership and bring "the best outcome"
You can join JSIE's global community and meet with people with diverse backgrounds.
You can get valuable advice and information from the mentors and peers that may help to shape your ideas into actual plans/projects.
You can make friends who have similar passion, values, and goals towards social change and share these with them.
Call for ideas on following themes
We invite any ideas that help to make our society better for the next generation. Please share your ideas/activities tackling social problems in the local/global community. For example,
Ideas leading to end poverty and/or reduce social inequality
ldeas leading to ensure healthy lives and promote well-being of women and children
Ideas leading to equal access to quality education
Ideas promoting inclusive communities and collaborative work by accepting talent from outside
Ideas re-creating traditions from new & global perspective
Applicants who are interested in the themes listed above (not limited to) and have own ideas.
(Please describe your ideas)
Applicants who are willing to support other people who have ideas.
(Please tell us your expertise, skills, and experience)
Applicants who are able to communicate with others in English.

Application is open to all ages and nationalities (with valid Visa status).
This summer program provides you opportunities to develop and shape ideas into practical plans. JSIE will award certificate to those who have outstanding project ideas. Please apply from below. If you are paying in US$, you are required to register JSIE free membership. If you have problem registering, please contact us at info@jsie.net  If you are paying in Japanese yen, please proceed from Peatix site below (need to register Peatix account).
Language skills:
→ English: be able to communicate in English
Deadline:
→ July 31, 2018  17:00 JST (Registration will be closed when it reaches its capacity)
Fee (include reception, lunches, and one night stay at millennials Kyoto)
→ US $170 (general); US $110 (junior supporting members)  Free admission (full supporting members)
* Supporting members will given a code for discount.
Venue
→ andwork Kyoto (and the Millenials Kyoto)  at 235 Yamazaki cho, Chukyo-ku, Kyoto
Capacity:
→ 25 people (First-come first-serve-basis)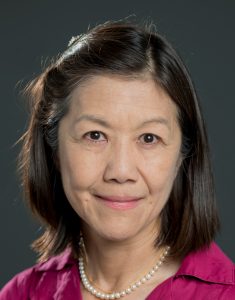 Akiko Murai | Associate Professor at Kyoto University Graduate School of Management
Akiko Murai is a leadership and career coach with Organizational Development and Global Talent Management background.  She has extensive and diverse professional experience ranging from the field work in Brazil with a United Nations agency to marketing financial products and services to high net worth individuals at a commercial bank.  Akiko also has worked for the World Bank Group as a HR professional over 18 years, mostly in Washington DC and assignments in Singapore and Korea.    She is experienced in coaching and group facilitation in the international business setting among people of diverse background and interests. She has a Bachelor's degree in law from Sophia University (Tokyo, Japan), and Master's degree from Fletcher School of Law and Diplomacy (Medford, Massachusetts).  She has done the Leadership Coaching Program at Georgetown University, and is certified as ACC (Associate Certified Coach) by International Coach Federation.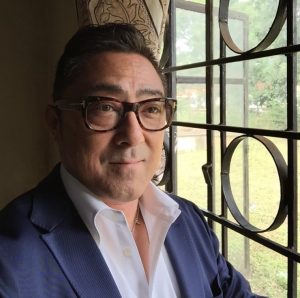 Tatsuya Shimokawa | Executive Vice President of GES, Inc.
Born September 28, 1960. Graduated from Osaka prefecture Matsubara high school in 1978. After 10 years studying with photographer Shingo Miyake, he become a professional photographer. In 1987 when he was shooting photos in Kenya slum and got infected of malaria, slum children saved him. In 1989 he established the present company with Mr. Shinichi Nakamura who is a developer of water treatment technology. The purpose of establishing the company is "to provide safe water to children in Africa," paying his appreciation back to Kenya slum children. ​​Since 1991, he has been actively undertaking establishment of water purification facilities in Kenya, construction and management of orphanages and schools, measures against infectious diseases with JICA. In Japan, he is using proprietary patented technology to eliminate fungus, and conducting business development of a pool/bathroom water purification facility, a groundwater purification facility, a refractory waste liquid treatment device at a chemical factory, radioactive cesium from contaminated soil. The number of patents held exceeds 120 cases.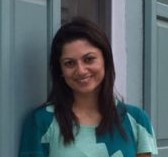 Samjhana Khanal | Senior Advisor for Ashoka's Global Venture Program
Samjhana has been working in the field of social entrepreneurship, social innovation, and social enterprise development for over 15 years. Currently, she is working as a senior advisor for Ashoka's Global Venture Program, and advising women led social enterprises in Asia including Japan.
At Ashoka, Samjhana previously led the venture program managing search and selection process of Fellows globally, and started new country programs in Turkey, Nepal and Pakistan. later she served as a director of Global Fellowship Program to support a community of over 2000 Social Entrepreneurs and their organizations in over 40 countries to ensure sustainability of their work through collaboration, partnership, and impact investment. Prior to Ashoka, Samjhana worked at the World Bank's Development Marketplace Program (DM), a flagship grants program for innovation market based solution. Working in partnership with Private sector and Government, Samjhana successfully managed regional and country specific innovation competitions for the first time in Central Asia Region and the Philippines to address local development challenges. Samjhana holds BS from University Vermont and Kansai Gaidai and Master in International Public policy (MIPP) from Johns Hopkins School for Advanced International Studies (SAIS). She serves as an executive board member for Japan based non-profit World in Tohoku. Samjhana lives in New York City with her husband and two young daughters.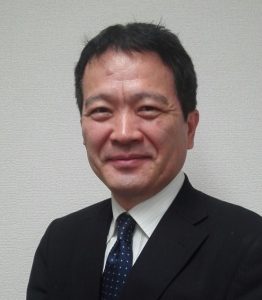 Kazutaka Muraguchi | Venture Capitalist, Nihon Technology Venture Partners Representative Director
Kazutaka Muraguchi is one of the prominent first generation Japanese venture capitalists. He started VC fund gathering individual venture capitalists in 1998 when there existed no full-fledged venture capitals to support talented individuals with creative ideas. At the same time, he was developing venture support for nurturing Japan-made ventures that can scale up to global scene. He has 23 years' experience in VC activities and has numerous successful achievements, and "Hands-on" venture capitalist" advocate. In 1998, he founded Japan's first private investment business limited liability partnership, and successfully supported DeNA (Bay Stars), Infoteria (IT), Premium Water (Wed), Awa Paper, Experian Japan (Advertisement), Japan Cable Cast (CATV), and IPS (Southeast Asian Project). Born 1958 in Hainan Town, Kaiju-gun, Tokushima Prefecture. Graduated from Tokushima Prefecture Tomioka western senior high school, and from economics department of Keio University.
He has organized "Youth Entrepreneur Experience Program" at Keio University, Shinagawa Women's College,  Kyushu University, Fukuoka University, Kaigan High School, Chiba City, Tokyo Stock Exchange (JPX) and others. He lectures at Keio Business School from 2007, and published a book "The people I would invest" in 2013 (in Japanese).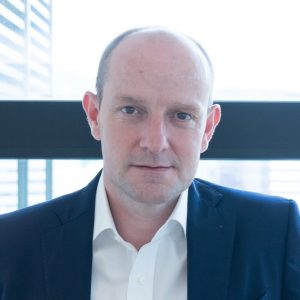 Xavier Arnaudo | Founder of C4 Capital for New Commons
Xavier ARNAUDO is a French citizen with more than 20 years in the financial industry. Xavier started his career in Hong Kong in 1997. He first came to Japan in 1999 before pursuing roles in New York (in 2001), in London (in 2003), in Tokyo and Hong Kong again. Most recently, he was in charge of prime brokerage and equity finance sales at BNP Paribas. In 2014 he joined Evolution Financial group in Tokyo to help launch impact investment products and initiatives. In the summer of 2015, he founded C4 Capital for New Commons, a non-profit impact investment advisory platform, whose mission is to build a social investment marketplace in Japan by empowering purpose-driven organizations and investors to drive impact and create value through innovative finance. C4 Capital's goal is to mainstream impact investing by designing multi-capital solutions for collective impact across the social finance value chain (venture philanthropy, impact investment, CSR and shared value, private and public).
Xavier Arnaudo graduated with a master in finance and economics from the institute of political studies (IEP Paris) and a Law degree from the Sorbonne University. He also attended multiple executive education program in Oxford University, Harvard Business School and INSEAD. He also has professional certifications in Hong Kong (SFC license), Japan (JSDA type 1 and 2 License) and in the US and the UK.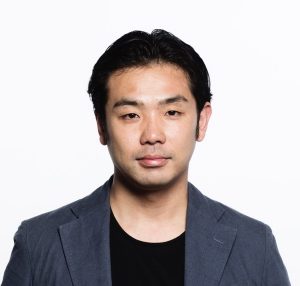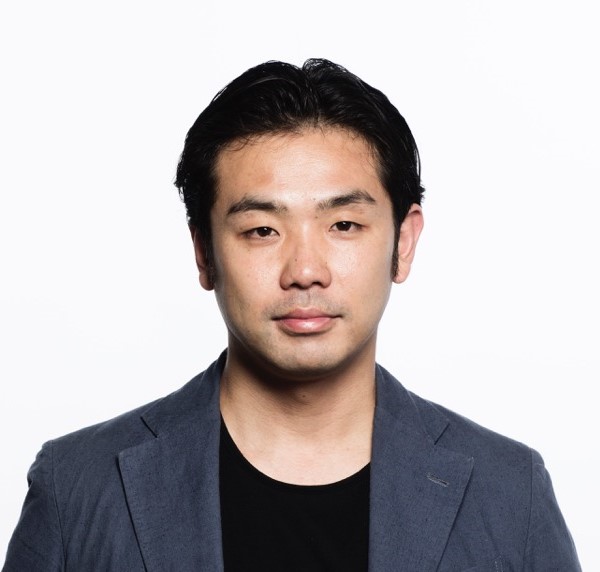 Masataka Hosoo | Managing Director at Hosoo Corporation
Masataka Hosoo, innovator and brand director of HOSOO, a Kyoto-based traditional kimono textile maker, is bringing Nishijin-ori weaving techniques and textiles to the forefront of the design and fashion scenes worldwide. Popularized by the nobles of the Imperial Courts of Kyoto and the samurai class, Nishijin is a special yarn dyeing and weaving technique developed more than 1,200 years ago which is used for garments, such as kimonos. HOSOO's history can be traced back to the Kyoto silk industry of the sixth century, and today the company is widely acknowledged both for its exceptional skills within traditional Japanese three-dimensional weaving techniques and for applying richly textured Nishijin weaving to contemporary design. Introducing elements of modern technology and his innovative business acumen to this traditional craft has allowed Hosoo to establish ongoing relationships with artists including Teresita Fernández, Sputniko!, Peter Marino, as well as international design firms, such as Louis Vuitton, Chanel, and Dior. www.hosoo-kyoto.com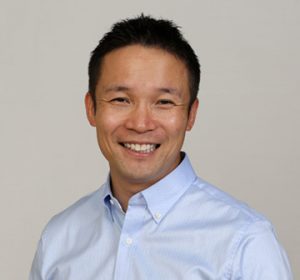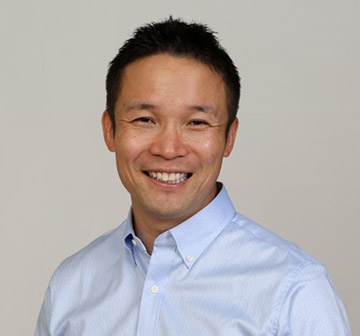 Mitsuyo Yamamoto | President and CEO of JOHNAN
Mr. Yamamoto lives in Kyoto with his wife, 2 and a half years old daughter, and a dog. His lifework is creating an organic & diverse environment in Kyoto where innovative healthcare and medical services and equipment are blossoming. As the head of JOHNAN Co., Ltd., he engages in the development of products related to medical equipment and healthcare, manufacturing consignment service business, and manages manufacturing facilities and robot development and manufacturing facilities, etc. In April 2018 he just opened a laboratory for medical device development in Silicon Valley, USA. Currently I lead medical device development with international team, and manage new business development of biomedical robot. Established "Kyoto Monodzukuri Valley Initiative Research and Promotion (JOHNAN)" donation course to Kyoto University Business Administration Graduate School. MBA/MS from Erb Institute for Global Sustainable Enterprise in University of Michigan. Permanent director at Kyoto prototype net and responsible for global marketing department.
August 25 (Sat)
09:30 –  Registration
09:45       Introduction, Pitch & Grouping, Lectures
11:45 –  Group work and Lunch (by each group)
15:30 –  Mentors' Panel and Session
17:30 –  Sharing time — lessons and challenges
18:00 –  Reception and Networking
August 26 (Sun)
09:00 –  Morning Lectures
09:45 –  Group work
12:00 –  Lunch Panel Discussions
13:30 –     Group work and Preparation for Presentation
14:00 –     Final Presentation & Award, Sharing time
16:30 –  Adjourn
*Contents, schedule, and mentor/panelists are subject to change.