On a weekend afternoon, JSIE organizes Afternoon Tea Dialogue in Washington, D.C. area with the aim for building US-Japanese next generations and parent network. The Dialogue features young leaders in various fronts, and provide opportunity to learn & get inspired from and to exchange ideas with the next generation leaders. You may find hints that will enable you to be active on a global scale in the future. This event is supported by honorable JSIE members in Washington, D.C. area.
At our second Afternoon Tea Dialogue on June 10, 2018, we welcomed professional ballet dancers of Ms. Ayano KImura and Ms. Tamako Miyazaki, who both have won many Japanese/International competitions, and been playing major roles at Washington Ballet. Ayano played Juliet of Romeo and Juliet, a big hit ballet show at Kennedy Center in February 2018. Tamako was featured in Japanese TV commercial by KDDI. We very much enjoyed listening how they chose this ballet dancer path, and what have they experienced so far. This event was generously hosted by Mr. & Mrs. Breer. Thank you for sharing splendid venue for Afternoon Tea Dialogue.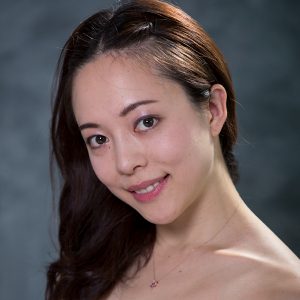 Ms. Ayano Kimura
Ayano Kimura of Japan, is in her sixth season with The Washington Ballet. Kimura was born in Germany and she went on a short-term study abroad to Russia and England in 2005. In 2006, she won first place at the Youth America Grand Prix semi-final competition in Japan and placed in the top 12 at the finals in New York City. She was awarded a scholarship to the Royal Ballet Academy School and also studied at La Scala Theatre Ballet School for two years where she graduated at the top of the class. She also performed with former director of Germany's Dressden ballet, Vladimir Derevyanko, when she was in school and was the distinguished recipient of the 'best dancer' award. Kimura performed with Roberto Bolle in the Opening Ceremonies for the Torino Olympic Games. She has performed principal roles in Septime Webre's The Nutcracker, Giselle, Kirk Peterson's Swan Lake and many other soloist roles. Kimura has also performed contemporary works by Jiří Kylián, William Forsythe, Christopher Wheeldon, Hans van Manen, Christopher Bruce, Trey Mclntyre, Edwaard Liang, Amy Seiwert, Twyla Tharp and George Balanchine.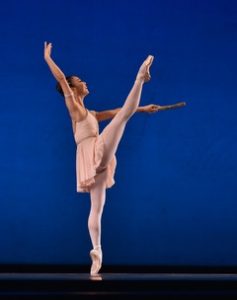 Ms. Tamako Miyazaki
Tamako Miyazaki of Tokyo, Japan, is in her fifth season with The Washington Ballet after dancing with Columbia Classical Ballet. Prior to that, Miyazaki was a member of The Washington Ballet Studio Company for two seasons. She has studied at Kaneta Kono Ballet Academy, Michiko Aoyama Ballet Studio and the Reiko Otsuka Ballet Studio. Her many awards include: first place in the Youth America Grand Prix finals in 2002, the silver medal at USA International Competition Jackson Mississippi in 2014, second place at the YAGP regionals in Toyko in 2004 and second place in the All Japan Ballet Union Competition and YAGP finals in 2006. Miyazaki has earned full scholarships to many recognized programs, including Canada National Ballet School's Summer Program, Briansky Saratoga Ballet's Summer Program, The Washington School of Ballet's Summer Intensive and La Scala Ballet School in Milan, Italy for two years. She has performed principal roles as Medora in Le Corsaire, Gamzatti in La Bayadére, Sugar Plum and Snow Queen in The Nutcracker and the Pas de Trois in Swan Lake with Columbia Classical Ballet. She was invited to perform in several galas as a guest artist with Japan Ballet Association, International Ballet Festival in Miami, Associazione Culturale Artedanza Rossana in Italy in 2009, All Stars of Dance gala in Orlando in 2011, The Dream Celebration dance gala co- produced by Rasta Thomas, the International Ballet Gala in homage to Alicia Alonso in Johannesburg and Chicago Dance Festival 2013. Ms. Miyazaki was recently featured in a web commercial by the Japanese telecom company KDDI.