JSIE hosted the second Forum, with the cooperation of Roppongi Academy Hills Library, on Monday, May 30, 2016. This forum features social entrepreneurs who try to solve social challenges based on the viewpoint of the making business model of social entrepreneurship. JSIE focuses on several entrepreneurs and their businesses that were created in connection with the Great East Japan Earthquake on this fifth year since the occurrence of the earthquake. We discussed various social challenges and learn how such challenges were overcome.
A Look Ahead:Disaster x Social Entrepreneur x Sustainability
Date: May 30, 2016  19:00~21:00
Venue: Roppongi Academyhills
Host: JSIE
Cooperation: Academyhills Library
In her Keynote speech titled "Beyond your limit", Ms. Ishiguro emphasized that it is important to not to set your own limit, and if there is you should overcome your preset limit. Having learned a lot from Silicon Valley's culture of taking risks and welcoming failure, startup is not so difficult as you think, because those people who are successful in the 1990s-on did not necessarily have great ideas but did have better operational skills and strategy management that you can acquire them by training. Followed by enthusiastic four panelists who shared their own experience and personal stories regarding how they became involved in current social ventures.
Photos of the forum are updated here in JSIE facebook page.
Today there are numerous social and global challenges to overcome not only in Japan but worldwide such as refugee issue, widening gap between rich and poor, and health and environmental problems. In order to overcome such challenges, strong leadership and entrepreneurship spirit as well as roles of a bottom-up civil society to support them are crucial. We seek to achieve a society where everyone including women and youth can actively and inclusively participate in and live safely and independently.
JSIE supports social entrepreneurs who try to solve various social and global challenges based on the viewpoint of the making business model of social entrepreneurship. We provide them networking opportunities to share and exchange ideas as well as practical hints to solve such social and global challenges. Also, JSIE promotes empowerment of women and youth so that they can actively and inclusively participate in a society and contribute to social change.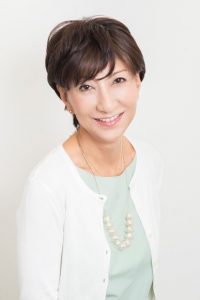 Ms. Fujiyo Ishiguro President & CEO, Netyear Group Corporation
Fujiyo Ishiguro is President & CEO of Netyear Group Corp., a Marketing company focused on Internet Services, having more than 150 active clients in 2010. Netyear completed its IPO in March of 2008 on TSE/Mothers. Prior to taking the reigns at Netyear, Ms. Ishiguro was a founder of US-based consulting firm. She provided strategic advice Silicon Valley startups such as Yahoo, and Netscape, as well as mature technology companies including Oracle and Adobe. She also consulted about US market opportunities to large Japanese clients including Sony, NEC, Panasonic, NTT, Toshiba, Toyota, and many others. During this consulting work, she specialized in promoting the technology transfer between US and Japan. Prior to this, she held the managerial position in marketing at Swarovski, the world leading crystal manufacturer located in Austria. She implemented their entry strategy to Japan as a manger of the new division and increased the sales revenue by tenfold in 5 years to $2M. Her recent publication was "Don't try the work that you were told". She received an MBA from Stanford University and a BS in Economics from Nagoya University.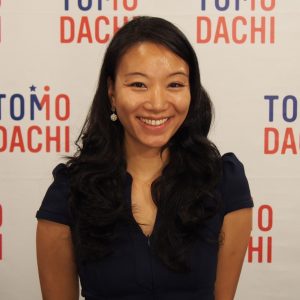 Ms. Kaoru Utada Alumni Manager, TOMODACHI Initiative
Kaoru Utada is a Japanese-American Shin-Nisei (new second generation) "reverse import" from New York. Ms. Utada joined the TOMODACHI Initiative as a Program Manager in March 2013 and has developed and managed over 20 programs annually that provided opportunities to students and young professionals with a focus on promoting educational, cultural and leadership opportunities. Having entered into the role of Alumni Manager in October 2015, she is excited to be able to continue to foster the "TOMODACHI Generation" of leaders, thinkers and doers committed to the improvement of their communities and countries by addressing the issues surrounding the world today. Prior to joining the TOMODACHI Initiative, Ms. Utada worked for close to ten years in the broadcast news industry where she directed and produced news segments at both American and Japanese television networks (ABC News, Fuji TV, and NHK). Ms. Utada is an alumna of Skidmore College, having graduated with a degree in Asian Studies and Psychology.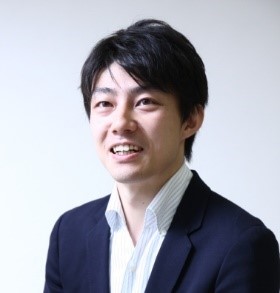 Mr. Yusuke Ohashi Representative Director, Non-Profit Organization Asuiku
Yusuke Ohashi is the representative director of non-profit organization Asuiku, which supports children's education. Worked as a consultant at Recruit Management Solutions. Inspired by Mr. Tetsuo Kato, an influential figure in this realm, Ohashi started to involve in network-building projects for social business at Sendai-Miyagi NPO center. Founded Asuiku immediately after the Great Eastern Earthquake hit the area. Native of Fukushima, and a graduate of Tsukuba University. Currently holds trustee's position at Sendai-Miyagi NPO center, and member of Sendai city citizen-public activity promotion committee.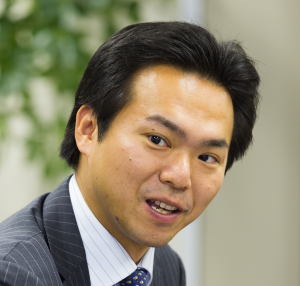 Mr. Takashi Takekawa Executive Director, IMPACT Foundation Japan
Takashi "Take" Takekawa is the Executive Director of IMPACT Foundation Japan, where he leads the INTILAQ project, funded by Qatar Friendship Fund, to foster the entrepreneurship in Tohoku region. Previously, he was the President and CEO of Asahi Net International, US office of biggest LMS provider in Japan. He also had experience working in finance at Nomura Tokyo and London, and managing an internet start-up Fillmore Advisory. Take received an MBA from Harvard Business School in 2006.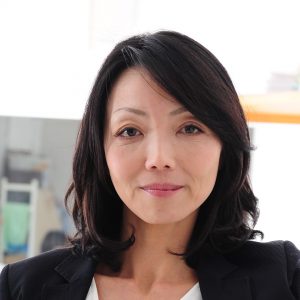 Ms. Megumi Hikichi Representative Director, WATALIS Incorporated
Megumi Hikichi founded WATALIS, which is a combination of "Watari" borrowed from Watari-cho a small town in Miyagi prefecture, and "talisman," a good luck charm. After having worked in Miyagi prefecture Watari town government, learning local culture and folk art history, she started WATALIS in 2013, aiming to pass traditional culture and crafts on through next generations as best-selling goods. Received numerous awards including REVIVE JAPAN CUP, eco japan cup, DBJ women's new business competition award, and JVA2015. Hikichi also spoke at TEDxTohoku in 2015. Graduated from Miyagi University for Education Graduate School.
Dr. Hiromi Murakami Partner, JSIE
Hiromi Murakami is partner of JSIE. Prior to founding JSIE, she's involved in various policy projects in US/Japanese institutions, including Center for Strategic and International Studies Global Health Policy Center, the Health and Global Policy Institute, Economic Strategy Institute, and the National Graduate Institute for Policy Studies. Murakami holds an MBA in international business, and Ph.D. in international relations from the School of Advanced International Studies at the Johns Hopkins University.