About Washington Women's Dialogue
We face numerous social challenges to truly achieve a society that women can actively and inclusively participate in. Particularly aiming to develop and expand Asian women's presence in global leadership roles in business, government, political, and social activities, JSIE hosts "Washington Women's Dialogue" (WWD) featuring prominent female role models in various sectors, who would share their life experience. WWD offers opportunities to frankly discuss various issues on social and international challenges and learn how to overcome such challenges. naisA Global*co-sponsored this event.

*naisA Global's goal is to educate and empower emerging young Asian leaders around the world by providing them with mentorship opportunities, leadership training, and tools that foster and develop effective communication skills.
A Conversation Co-Founders of GlobalGiving, Ms. Mari Kuraishi and Mr. Dennis Whittle
We welcomed social entrepreneurs Ms. Mari Kuraishi and Mr. Dennis Whittle, Co-founders of GlobalGiving, the world's leading marketplace that connects donors directly to community-led economic and social development projects around the world. Since 2002, GlobalGiving has matched more than 15800 projects, with $245 million from more than 550,000 people in the world. Mari was selected as 2012 Foreign Policy magazine's Top 100 Global Thinkers. It was a great opportunity to hear their life-stories of how they created a new concept of GlobalGiving as well as how they made it to a very successful social venture.
Date & Time:Monday, January 30, 2017 18:00-19:30

WWD Speakers:
Ms. Mari Kuraishi(GlobalGiving Co-founder & President)
Mr. Dennis Whittle(GlobalGiving Co-founder)
Language:English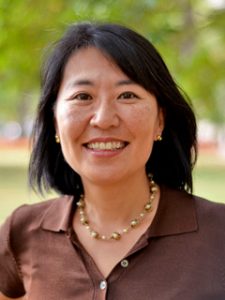 Mari Kuraishi GlobalGiving Co-founder & President
Mari co-founded GlobalGiving with Dennis Whittle, and currently leads the organization. In 2011, Mari was named one of Foreign Policy's top 100 Global Thinkers for "crowdsourcing worldsaving." Before GlobalGiving, she worked at the World Bank where she managed and created some of the Bank's most innovative projects including the first ever Innovation and Development Marketplaces, and the first series of strategic forums with the World Bank's president and senior management. Mari also designed a range of investment projects in the Russia reform program, including a residential energy efficiency project, structural adjustment loans, and legal reform project. She currently serves as chair of the board of Guidestar US. She also serves on the board of DataKind, APOPO US, and the Global Business School Network. In addition to her native Japanese, Mari also speaks Russian, Italian, and French. She has an undergraduate degree in history from Harvard University and did graduate work in Russian and Japanese history and politics at Harvard and Georgetown Universities. Mari also completed the Advanced Management Program at Harvard Business School.