About Washington Women's Dialogue
There are numerous social challenges to overcome in order to achieve a society where women can actively and inclusively participate in. To achieve this goal, JSIE was founded particularly in order to develop and expand Asian women's presence in global leadership roles in business, government, political, and social activities. It holds "Washington Women's Dialogue" (WWD), co-hosted by the Maureen and Mike Mansfield Foundation, featuring prominent role models in various sectors, who share their life experience. WWD offers opportunities to frankly discuss various issues on social and international challenges and learn how to overcome such challenges.
At the 14th WWD (January 18, 2018), we welcomed Ms. Shihoko Goto, Ms. Jane Nakano, and Ms. Sharon Stirling from major thinktanks in town. They have been actively participating policy discussions regarding the U.S., Asia and Europe in various aspects of economic/political situations, energy/security, and foreign relations. They all came from different multi-cultural background, and have different paths to reach current positions. They kindly shared with us their life stories and paths to establish their own career.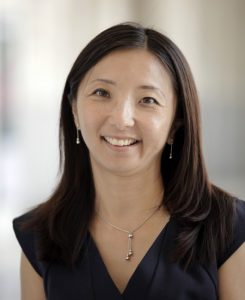 Shihoko Goto, Senior Northeast Asia Associate at Woodrow Wilson Center
Shihoko Goto is the senior Northeast Asia associate at the Woodrow Wilson Center's Asia Program, where she is responsible for research, programming, and publications on Japan, South Korea, and Taiwan. She is also a contributing editor to The Globalist, and a fellow of the Mansfield Foundation/Japan Foundation U.S.-Japan Network for the Future for 2014 to 2016. Prior to joining the Wilson Center, she spent over ten years as a journalist writing about the international political economy with an emphasis on Asian markets.  As a correspondent for Dow Jones News Service and United Press International based in Tokyo and Washington, she has reported extensively on policies impacting the global financial system as well as international trade. She currently provides analysis for a number of media organizations. She was also formerly a donor country relations officer at the World Bank. She received the Freeman Foundation's Jefferson journalism fellowship at the East-West Center and the John S. and James L. Knight Foundation's journalism fellowship for the Salzburg Global Seminar. She is fluent in Japanese and French.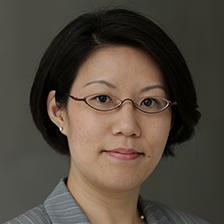 Jane Nakano, Senior Fellow at Center for Strategic International Studies
Jane Nakano is a senior fellow in the Energy and National Security Program at the Center for Strategic and International Studies (CSIS). Her areas of expertise include U.S. energy policy, global liquified natural gas (LNG) markets, global nuclear energy trends, and energy security issues in Asia. She frequently writes and speaks on these issues at conferences in the United States, Asia, and Europe and to the media from around the world. She has also testified before Congress on U.S. LNG exports. Prior to joining CSIS in 2010, Nakano worked in the Office of Policy and International Affairs in the U.S. Department of Energy (DOE), where she covered a host of energy, economic, and political issues in Asia. Among others, she was responsible for coordinating DOE engagement in the U.S.-China Strategic and Economic Dialogue. From 2001 to 2002, she served at the U.S. embassy in Tokyo as special assistant to the energy attaché. Nakano graduated from Georgetown University's School of Foreign Service and holds a master's degree from Columbia University's School of International and Public Affairs.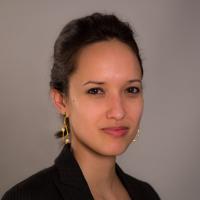 Sharon Stirling, Deputy Director for Asia Program at German Marshall Fund
Sharon Stirling is deputy director for GMF's Asia Program. In this role, she coordinates the day-to-day running of the program and oversees its annual budget of more than a million dollars. Stirling manages GMF's Japan portfolio, which includes annual U.S.–Japan–Europe forums: the Trilateral Forum Tokyo and Japan Trilateral Forum, a renowned leadership development initiative for mid-career professionals from major democracies called the Young Strategists Forum, and high-level workshops and seminars in Brussels, Berlin, and Washington, DC.  She also manages GMF's developing portfolio of work on Southeast Asia, including the Southeast Asia Trilateral Forum, and oversees research products on transatlantic cooperation on a rising Asia. Prior to joining GMF, she was a TV news producer for NHK, Japan's public broadcasting organization. Serving at NHK's bureau in Washington, DC, her assignments included the U.S. State Department, the 2008 presidential election, and the 2008 global financial crisis.
Stirling was born in the Philippines, spent ten years in Japan, four years in Taiwan, and a year in China, and has traveled extensively in Asia. She graduated magna cum laude from Georgetown's School of Foreign Service.

本イベントは、Mansfield Foundationとの共催です。