Here are Global Peer Youth members from various parts of the world. We are going to periodically update our Global Peer Youth members.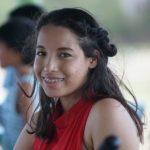 Theresa (Tokyo)
I'm Theresa, a culture, language & lifestyle blogger online. I was born and grown in Kingston, Jamaica and have years living experience in the United States. I'm a mixed race girl, and have blood from China, across Europe, India and Africa. All of these variables have drawn me into the diaspora of peoples and the growing global culture that our current society is moving towards. In light of my passion, I've learned four new languages (Japanese, Korean, Spanish + Chinese) and travelled to Taiwan, South Korea and Japan on my own. "Never make decisions about yourself. It doesn't help define who you are, it simply stops you from expressing the true you. The true you is ever evolving, the true you makes mistakes. Never let yesterday rule your tomorrow."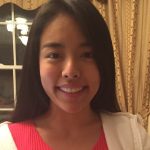 Ayaka (Tokyo)
Hello. I am an exchange student from Japan and currently study Business Management and Women's Study in a University in Washington, D.C. Although I have various interests, I do not really know what I want to be in my future. Developing a business growth strategy, creating a marketing plan, and Women's empowerment are definitely something that I am passionate about. On top of it, I would like to engage in volunteering in a developing country through Japan Overseas Cooperation Volunteers at some point of my life. Since I want to apply my knowledge that I have learned in university, I wish I can start my first career at a consulting firm that supports companies to grow. I hope I can widen my perspective about my future career and connect the dots by learning mentor stories.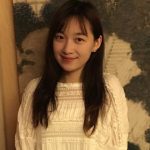 Jackie (DC)
Hi, I'm Jackie. I'm a J.D. Candidate at a law school in Washington, DC. I originally come from China and graduated from a U.S. college, majoring in International Relations. Before starting my legal education, I worked in two startups based in Asia-Pacific. My goal is to become a legal counsel who is capable of overcoming legal hurdles and cultural barriers. I am very grateful for being educated in a different culture, which exposed me to a lot of different perspectives and values. After graduation, I am very interested in practicing law in Asia-Pacific or Japan. I would very appreciate any advice, insights, or observations about legal industry, career development, personal growth, and any other interesting topics. I am also more than happy to share my experience and try my best to help anyone interested in studying in the U.S.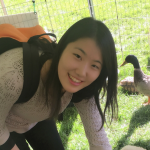 Tsubasa (Tokyo)
グローバルに活躍する弁護士を目指して、現在日本のロースクール(法科大学院)にて勉強しています。将来は開発途上国の発展に関わる仕事がしたいです。2017年にワシントンDCで交換留学し、国際機関やシンクタンク、連邦議会で活躍されている多くの女性と出会い、刺激を受けました。法曹や、開発援助、NGOなどでご経験のある方、また同じような関心分野をお持ちの方と是非お話ししたいです。また現在、留学生の言語サポートにも取り組んでいます。日本で、英語で話せる相談相手を探している方がいらっしゃいましたら、お気軽にお声掛けください。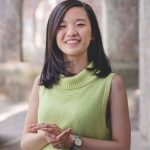 Arisa (Kyoto)
Hello. I'm Arisa! I am majoring in Health Economics  and doing my master course in Japan. My mission is protecting health at an upstream phase in the world.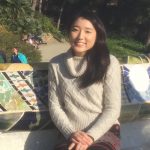 Marina (Tokyo)
はじめまして。海外(特にヨーロッパ)を拠点として活躍できる法曹になることが目標であり、そのために何をすべきか、どんな働き方の可能性があるかを模索中です。法曹資格を取りつつ国際機関で働くことや外国の企業内で働くことなど、あらゆる選択肢に興味があります。どの専門分野ならヨーロッパで日本人が求められるのか、戦力になるのかを知りたいです。もし何が情報をお持ちの方がいらっしゃったらぜひお気軽にお声掛け頂けたら幸いです。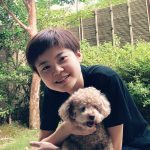 Mari (Tokyo)
小中高を香港で過ごした後、大学進学のために帰国しました。現在、都内の法科大学院で司法試験に向けて勉強中です。司法修習後は、企業法務と分類される業務に関わりたいと考えています。言語、文化の壁を超えた企業の発展に一法律家として携わるため、自分が人間として、女性として成長できるつながりが作れたらと思います。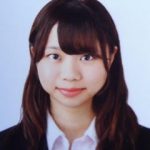 Mayu (Tokyo)
こんにちは、法学部の三年生です。大学では日本の法学・政治を学んでいますがAIなどの先端技術に興味があり、特に先端技術分野の政策や制度設計に関心を持っています。2018年9月からの10ヶ月間は、シアトルへの交換留学を予定しています。どうぞよろしくお願いします。