"Turning Passion & Ideas into plans ~  Creating New Social Values for Sustainable Community"
May 18-19, 2019 @ Kumamoto
Supported by Kumamoto Prefecture
Copyrights 2010 Kumamotoken Kumamon

JSIE supports fostering global talent, and offers global networking opportunities for young professionals, with an emphasis on helping women and minorities realize their greatest potential. Women's Initiative for Sustainable Empowerment (WISE) summer program is to provide opportunities to shape our life mission and work toward social challenges.
Dates: May 18 – 19, 2019
Venue: Kumamoto Kenmin Kaikan "Parea"
Language: Japanese/English (JSIE bilingual staffs will help English-speakers in any means)
Capacity: 30
WISE Kumamoto is specially organized by JSIE with collaboration of Kumamoto Prefecture, to provide opportunity to individuals for shaping ideas into actionable project plans. Kumamoto people continue to face challenges caused by devastating earthquake; however, it means we have great chances to create new social values by turning such challenges into (social) business ideas. JSIE will provide opportunities to shape such ideas into plans through two-day workshop and to learn leadership styles through group works to bring women and younger generations in action.  JSIE particularly focuses on the following points:
Ability to Identify and define problem(s)
Ability to present and explain your ideas to others
Ability to negotiate, collaborate, and involve with others
Ability to accept different values and be flexible
Ability to play leadership and bring "the best outcome"
You can join JSIE's global community and meet with people with diverse backgrounds.
You can get valuable advice and information from the mentors and peers that may help to shape your ideas into actual plans/projects.
You can make friends who have similar passion, values, and goals towards social change and share these with them.
Call for ideas on following themes
We invite any ideas that help to make our society better for the next generation. The keyword is to create social innovation in Kumamoto by realizing ideas to help make community resilient, inclusive and empowered for the next generations.  Please share your ideas/activities tackling social problems in the local Kumamoto community or global community. For example,
ldeas leading to ensure healthy lives and promote well-being of women and children
Ideas leading to equal access to quality education
Ideas promoting inclusive communities and collaborative work by accepting talent from outside
Ideas re-creating local product/services from new & global perspective
Applicants who are interested in the themes listed above (not limited to) and have own ideas.
(Please describe your ideas)
Applicants who are willing to support other people who have ideas.
(Please tell us your expertise, skills, and experience)
Applicants who are able to communicate with others in basic Japanese (we will help you in English too)

Application is open to all ages and nationalities (with valid Visa status).
This Kumamoto WISE provides you opportunities to develop and shape ideas into practical plans. JSIE awarded certificate to those who have outstanding project ideas.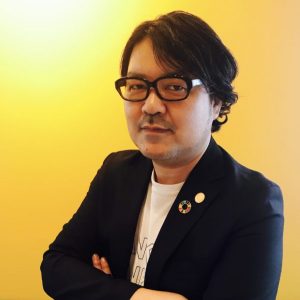 Koichi Ogawa | President, Happy Woman Project
Koichi Ogawa is one of the top media producers and a dream-creator. He has spent years in PR firms, and worked at MyNavi since 2002. He is known for his success in particularly on commercial sites and media production targeting next generation of girls, including "JOL Harajuku". He has founded his own business in 2015, and established Woman Innovation Non profit organization, and Happy Woman, Inc. in 2017. He's been mobilizing prominent women as a national movement for UN International Women's Day event "Happy Woman Festa" in 2017 and quickly expanding it to nationwide activity. He's also an expert of consulting corporations for women empowerment, marketing, and training. He has been selected one of top 50 Japanese who will make brighter Japan by French magazine Zoom Japon.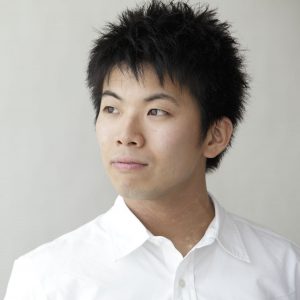 Atsuyoshi Saisho | Founder of E-education
Inspired by the Grameen Bank's work, Atsuyoshi established an e-education system among the poor in Bangladesh. At the age of 19, he became the first Japanese coordinator of the research laboratory of Grameen Bank. In 2010, he started up the e-Education Project and was inaugurated president. He won both Grand Prix and Watami Special Awards of Everyone's Dream Award 2010. In 2011, he published "DO IT! DO IT! GO AHEAD!" (Kirakusha) describing his story of development up to the start of the e-Education Project. He is the main partner in the World Bank Group's 2014 Innovation Challenge winning project "E-Science Education Project – Bangladesh".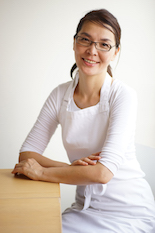 Yuki Wilson| Founder and the owner of Tomi's Shortbread House
Specializing in pastry, Yuki trained at 'Le Cordon Bleu' in both London and Paris in 1997, before becoming a Patisserie in 1999 at the London's Savoy Hotel. Later she worked with the Conran Group at London's Great Eastern Hotel, specializing in restaurant desserts. In 1999 she won the Hospitality Week 99 Restaurant Plates Sweet Gold Award, and in 2001 she won the Silver Award of the Dessert of the Year UK.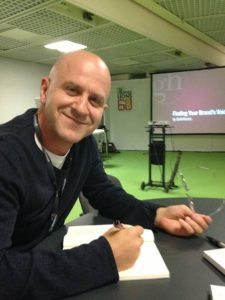 Chuk Besher| Executive Producer at 3Minute Inc.
Chuk currently serves as Executive Producer for 3Minute Inc., a subsidiary media company of GREE.  His current professional passion is in producing a women's empowerment documentary series—Future is MINE—published on MINE, a women's digital video magazine with 6 million+ followers. Chuk has a broad range of experience in government, TV broadcasting, investment banking, advertising, marketing, and corporate communications—including CSR, CSV, and Sustainability.  Previously, he was in charge of communication planning for Beijing and London Olympics, and South Africa World Cup—as well as public affairs and sustainability at Coca-Cola Japan.  Chuk is a graduate of Columbia University's School of International and Public Affairs.  Chuk is a columnist for Tokyo Headline.
Born in Kobe, Japan, Chuk is Japanese citizen.  His parents immigrated to Japan as refugees from China after WWII. Chuk resides in Tokyo with his wife Yuki, and sons Noah (9) and Luka (7).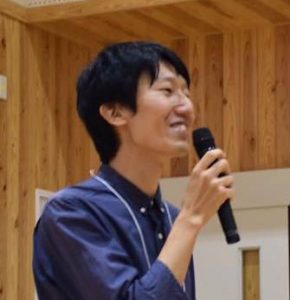 Yutaro Togami | Representative of Mirai Talk @ Mashiki
Born and raised in Kumamoto. Aftermath of Kumamoto earthquake in 2016, Yutaro established "Mashiki Mirai Talk" (Mashiki town Future Talk) organization, by mobilizing high school students and younger generations to engage in post-disaster recovering and community-building activities. A graduate of Yokohama University. Mirai Talk has received Kumamoto Governor's Award in Feb. 2019. (https://www.mashikimirai.com/)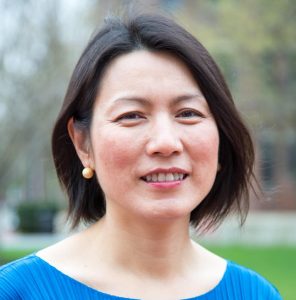 Emi Kiyota | Founder of Ibasho.org
As an environmental gerontologist, Dr. Emi Kiyota, based in Washington, DC, focuses on improving both the built environment and the organizational culture of long term care for elders. Inspired by living in a nursing home during her graduate studies, Kiyota has become an expert on age-friendly housing, hospitals, and clinical care centers in the US, Europe, Asia, and Africa and frequently speaks on these issues at international gatherings. In 2010, she founded Ibasho, a nonprofit organization dedicated to creating socially, economically, and environmentally sustainable communities that value their elders, embodying the Japanese concept of "a place where one feels at home being oneself." Through her work, she continues working to create a shared future for elders internationally in which aging is something not to fear but to enjoy as a valued community member. Her vision is to provide elders with a range of opportunities to contribute to the whole community. She is president and CEO of Ibasho, as well as serving on the board of directors of International Homes and Services of Aging. She was awarded a Loeb Fellowship at the Graduate School of Design in Harvard University in 2017, and a Rockefeller Bellagio residency fellowship in 2011. She may join us via online.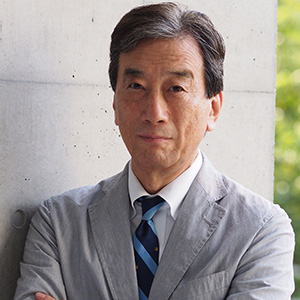 Kiyoshi Kurokawa | JSIE Advisor
Dr Kiyoshi Kurokawa is Professor Emeritus of the National Graduate Institute for Policy Studies, Professor Emeritus of the University of Tokyo, and Chairman of Health Policy Institute, Japan.
Dr. Kurokawa is former Science Advisor to the Cabinet of Japan, the former President of Science Council of Japan (2003-06) and Pacific Science Association (2003-07). He has also served in many ministerial committees in Japan including Science Advisor for the Ministry of Education, Sciences and Culture; Member and Chair of several Special Committee of the Ministry of Health and Welfare; and Member of the National Health Policy Council of the Ministry of Health and Welfare. He was Professor of Medicine at Departments of Medicine UCLA School of Medicine (1979-84), University of Tokyo Faculty of Medicine (1989-96), Dean of Tokai University School of Medicine (1996-02), and Research Center of Advanced Science and Technology of the University of Tokyo (2003-06)
Dr. Kurokawa is a recipient of Order of Purple from the Government of Japan for Excellence in Academic Achievements in 1999.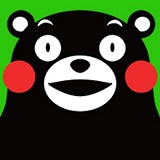 Kumamon | Director for Happiness at Kumamoto Prefectural government
Kumamon started his career in 2011 when Kyushu Shinkansen was inaugurated. Kumamon was appointed as the Director for Sales and Happiness by Governor Kabashima, and his task is promoting Kumamoto surprise and happiness to various parts of the world.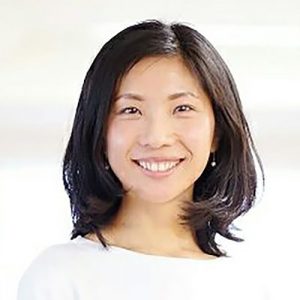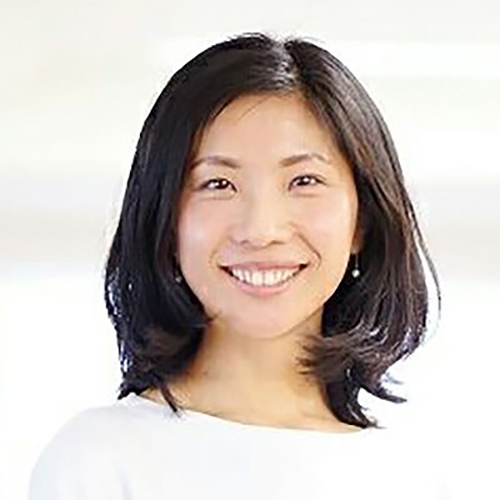 Yuriko Hara | JSIE Director for Communications
After graduating from Keio University in 2006, Ms. Hara joined Morgan Stanley Equity division in Tokyo as a hedge-funds sales person. Spending some exciting years in the investment industry, she changed her career direction to tackle global inequity and insecurity especially for vulnerable children. Her experience covers Childline Botswana (a child-shelter in Botswana), UNICEF Liberia and Japan Committee for UNICEF. Currently, she is in charge of communication and advocacy in Japan Committee, Vaccines for the World's Children (JCV). She obtained Master degrees from Sciences Po a Paris and University of Tokyo. She is also a PhD student in University of Tokyo.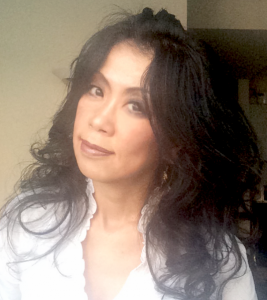 Fumiko Sasaki | JSIE Director for Research
Dr. Fumiko Sasaki is a faculty member of graduate schools of Columbia University and Johns Hopkins University, teaching East Asian Security. She is assigned to teach 'Innovative Solutions to Human Security' at the Earth Institute Executive Program at Columbia University. As a Community E-Learning Director of Distance Education for Africa, she fundraises and teaches on globalization to the youth in Africa live online. She holds a Ph.D. and MA in international relations from the School of Advanced International Studies at the Johns Hopkins University.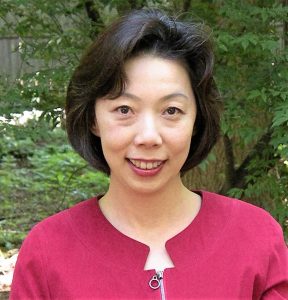 Hiromi Murakami | Founder and President of JSIE
Hiromi Murakami is the Founder and President of JSIE. Prior to founding JSIE, she's involved in various policy projects in US/Japanese institutions, including Center for Strategic and International Studies (CSIS) Global Health Policy Center, the Health and Global Policy Institute (HGPI), and Economic Strategy Institute. Currently Murakami is also an adjunct fellow with the CSIS Global Health Policy Center and is a Visiting Fellow at the National Graduate Institute for Policy Studies in Tokyo, Japan. Prior to joining HGPI, she led Asia research as a vice president at the Economic Strategy Institute in Washington, D.C., and taught courses at the National Graduate Institute for Policy Studies (GRIPS) in Tokyo and the Johns Hopkins School of Advanced International Studies (SAIS) in Washington. She holds an M.B.A. from St. Mary's College and a Ph.D. in international relations from Johns Hopkins SAIS.
May 18 (Sat)
09:00 –  Registration
09:15       Introduction, Pitch & Grouping, Lectures
12:00 –  Group work and Lunch (Bring your own lunch or purchase lunch box)
15:00 –  Mentors' Panel and Session
17:30 –  Sharing time — lessons and challenges
18:00 – 19:00 Reception and Networking
18:15 –     Online Interview connecting to Singapore (Dr. Kiyota)
19:00 –  Voluntary group work
*Voluntary group work may take place during the evening time.
May 19 (Sun)
09:00 –  Morning Lectures
09:45 –  Group work
12:00 –  Lunch panel session
13:00 –     Final Presentation
15:00 –     Sharing time
15:25 –     Special Judge Dr. Kurokawa Talk
15:40 –     Award ceremony
16:15 –  Adjourn
*Contents, schedule, and mentor/panelists are subject to change.
JSIE would like to thank those of who supported Kumamoto WISE through GlobalGiving. Thank you so much!
Motoko Aizawa, Eunjun Lim, Mieko Nakabayashi, Joyce Morton, Shigeo Kashiwagi, Kuniko Ashizuka, Keiko Rife, Suzuko Kobayakawa, Samjhana Khanal, Ulrika Swanson, Mari Kuraishi, Mariko Ikehara, Megumi Aikawa, Yushi Miyamoto, Sachiko Ichikawa, Hiroyuki Kotake, Megumi Taura, Akiko Kobayashi, Anthony Joyce, Takashi Kokubu, Hiroki Sugita, Clyde V. Prestowitz, Midori Sato, Kayoko Abe, Sayaka Mitake, Jane Nakano, Chiyo Kobayashi, Yasuko Fumuro, Akiko Murai, Yuka Hayashi, Takashi Hara, Tomoko Suzuki, Naoko Takebe, Arvin Gupta, Geeta Gupta, and many anonymous supporters!