About Washington Women's Dialogue
There are numerous social challenges to overcome in order to achieve an inclusive society. To develop and expand Asian women's presence in global leadership roles in business, government, political, and social activities, JSIE organizes "Washington Women's Dialogue" (WWD), featuring prominent role models in various sectors, who would kindly share their life experience. WWD offers opportunities to frankly discuss various issues on social and international challenges and learn how to overcome such challenges.
At the 19th WWD (October 21, 2020), we welcomed Ms. Shuri Fukunaga, founder and CEO of Persuade Incorporated. Ms. Fukunaga is a reputation management strategist who advises various clients ranging from major global corporations to seeding startups on multi-stakeholder communications issues.  She has a brilliant track record of supporting multi-stakeholder communications when major changes that derive from crisis affect corporate reputation. How should they communicate in managing the situation and fulfill their social responsibilities? What kind of strategic advice did Ms. Fukunaga offer management members?  We have learned her principles of strategic PR and how she had dealt with many top corporate management members. 

Shuri Fukunaga, Persuade Incorporated, Representative Director & Chief Executive Officer
Known for bringing the best of Western and Japanese communications solutions, Shuri Fukunaga is regularly sought to speak on communications integral to organizations undergoing globalization and reputational issues. After heading J.P. Morgan's Asia Pacific communications and then Nissan's global communications, Ms Fukunaga returned in 2003 to Burson-Marsteller, a global communications agency. After serving as its Chief Executive Officer Japan from 2005 to 2019, she founded Persuade Incorporated, an executive communications consulting firm, in January 2020.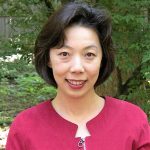 Hiromi Murakami, JSIE President (Facilitator)

Hiromi Murakami is the Founder and President of JSIE. Prior to founding JSIE, she's involved in various policy projects in US/Japanese institutions, including Center for Strategic and International Studies (CSIS) Global Health Policy Center, the Health and Global Policy Institute (HGPI), and Economic Strategy Institute. A graduate of SAIS, Johns Hopkins University.