2021 WISE Youth Global Program
"Global & Local ~  Creating New Social Values for Sustainable Community"

JSIE supports fostering global talent, and offers global networking opportunities for younger generations, with an emphasis on helping women and minorities realize their greatest potential. Women's Initiative for Sustainable Empowerment (WISE) program is to provide opportunities to shape our life mission and work toward social challenges.
Dates: July 22 ~ 24, 2021 (JST) or July 21-23, 2021 (EDT)
Venue: Zoom, Google meet, Slack, Instagram
Eligibility :  Open to all nationalities, 9th ~ 12th graders
Language: English (Basic knowledge about Japanese language desirable)
Application CLOSED (Thank you!!)
WISE Youth Global is specially organized by JSIE to provide opportunity to individuals for shaping ideas into actionable project plans. We have great chances to create new social values by turning challenges into (social) business ideas. JSIE will provide opportunities to shape such ideas into plans through three-day workshop and to learn leadership styles through group works to bring younger generations in action. JSIE particularly focuses on the following points:
Ability to Identify and define problem(s)
Ability to present and explain your ideas to others
Ability to negotiate, collaborate, and involve with others
Ability to accept different values and be flexible
Ability to play leadership and bring "the best outcome"
You can join JSIE's global community and meet with people with diverse backgrounds.
You can get valuable advice and information from the mentors and peers that may help to shape your ideas into actual plans/projects.
You can make friends who have similar passion, values, and goals towards social change and share these with them.
Call for ideas on following themes
We invite any ideas that help to make our society better for the next generation. The keyword is to create social innovation by realizing ideas to help make community resilient, inclusive and empowered for the next generations.  Please share your ideas/activities tackling social problems in the local community or global community. For example,
Ideas promoting inclusive communities and collaborative work by accepting talent from outside
Ideas re-creating local product/services from new & global perspective
Applicants who are interested in the themes listed above (not limited to) and have own ideas.
(Please describe your ideas)
Applicants who are willing to support other people who have ideas.
(Please tell us your expertise, skills, and experience)
Applicants who are able to communicate with others in English (basic Japanese desirable)
Application is open to 9-12 graders, all nationalities
Self-introduction & ideas: please provide your self introduction. You can include your ideas if you desire.
This WISE Youth Global provides you opportunities to develop and shape ideas into practical plans. JSIE will award certificate to those who have outstanding project ideas. Please apply from below. You are required to register JSIE free membership. If you have problem registering, please contact us at info@jsie.net
Dates: July 22-24, 2021 JST (Japan's evening and morning times)
July 21~23, 2021 EDT (NY morning and evening times) See below for detailed schedule
Venue: Zoom
Application closed : reached its capacity for English speakers.
Eligibility: Open to all nationalities 9-12 graders
Language: English (Some knowledge about Japanese desirable: ESOL helper is a plus.)
Final Presentation Observer Tickets (free of charge): TBA
Supporter can observe final presentation with free of charge. This ticket allows you to observe the final presentations.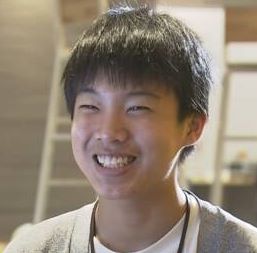 Tsubasa Nozawa | Founder of Kyoso Mirai, Inc.
Founder of Kyoso Mirai, Inc., and Higo Mirai School. Born in 2004 and raised in Kumamoto. Started his career as a freelance programmer since August 2017, and soon after he stopped to going to Koto middle school in Kumamoto city. Because of keen interest in education, he has also founded Higo Mirai school, a programming school, based on his own experience. He is currently working in real estate industry and has also created an IT consulting firm in Tokyo.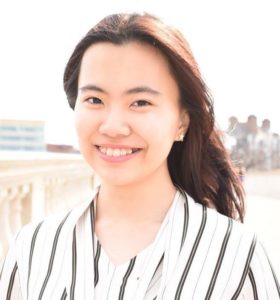 Chihiro Ishikawa | WISE Fellow
Chihiro has just graduated Harvard College where she pursued a joint concentration in Sociology and East Asian Studies. In high school, she questioned the oppressive nature of her daily commute on the morning train of having to fear that someone may grope her—a tragically common sex crime her female friends had come to internalize as unchangeable. Alarmed, she has since been interested in how to practically approach gender issues and has worked as a research assistant for Professor Mary Brinton on her project concerning gender equity in Japan. As a 2019 Harvard BLISS Fellow, she has also worked under Professor Caroline Light on female incarceration in the U.S. and the effects of race, class, and gender in the legal system. Outside of class, Chihiro is a founding member and president of Harvard GlobalWE (Women's Empowerment), an organization that connects undergraduates and female alumni together to host events and spread awareness of issues concerning gender discrimination. Inspired by the strong female leaders she met in WISE 2016, she hopes to return to Japan and help create a society where women can feel respected, safe, and fearless. Chihiro is 2015-2016 WISE Fellow.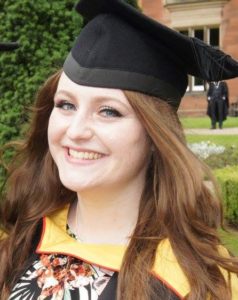 Caitlin Puzzar | Guardian Project Leader & WISE Associate
After graduating from Keele University (UK) in 2016, with a BA in Criminology with Japanese, Caitlin joined the JET Programme. She is now working as an Assistant Language Teacher (ALT) and Vice Prefectural Advisor in Kumamoto City, Japan.
Through a strong interest in community involvement and service to others, she has held roles such as ALT project manager, international student peer mentor, volunteer at community justice centres & police stations, along with time as a police cadet. She is also an initiated member of the Chi Omega women's fraternity (Chi Zeta chapter).
She joined JSIE after attending the Kumamoto WISE Special in 2019. With JSIE's support, she is currently working to develop a pioneering project, designed to detect abuse & neglect within Japanese school children.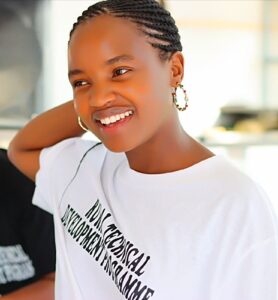 Nonhlanhla F. Buthelezi|Fanelle Foundation Director, Studio Engineer
Nonhlanhla Fanele Buthelezi, the sound engineer was born in a small town called Denny Dalton (Ulundi) in South Africa. She has developed the love for sound after matric, then she started as a trainee for sound engineering at GearHouseSA. After that programme she earned a role at KZN Music House, where she had the opportunity to be trained by Richard Michel, which gave her a huge experience on how thing works in the industry.
Her brainchild, the Rural and Township Technical Development Programme is focused on developing the technical skills of young people, specifically women, within the music and entertainment industry. The programme, which has been a dream for Nonhlanhla, became a reality last year when she received funding from National Arts Council (NAC).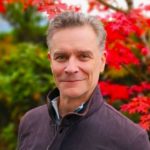 Paul Christie | CEO Walk Japan
Paul's varied career includes working as an analyst for Japan's principal business newspaper, the Nihon Keizai Shimbun, as the managing director of the Japanese subsidiary of a British 500 FTSE company and as a freelance producer and director for Japanese television. In 2002, a long-held yearning for rural life led him to a quiet village on the Kunisaki Peninsula in Kyushu. After raising his four sons and leading Walk Japan's community project for 17 years in Oita, Paul now resides in Tokyo with his family and lead Walk Japan's Community Project. Paul was officially recognised as a farmer by the Japanese authorities in 2015 and has since expanded the arable land under his care 10-fold. In recognition of his work with Walk Japan and the Community Project, Paul was made a Cool Japan Ambassador in 2016. In 2017, he became an All Nippon Airways Ambassador and also made an Onsen Gastronomy Ambassador, and in 2019 was appointed Vice-President of the Inbound Guide Association in Japan. Other posts he holds includes advisor at the Asia Pacific University in Beppu, and at Taketa and Kitsuki Cities in Oita Prefecture.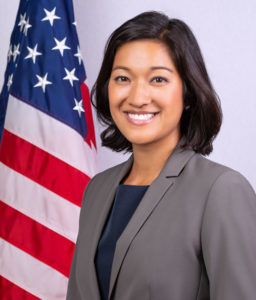 Yuki Kondo-Shah| Public Affairs Officer at the U.S. Consulate in Fukuoka
Ms. Kondo-Shah is Japanese-Bangladeshi American and was raised in Kawasaki, Japan and Scottsdale, Arizona. She graduated from Dartmouth College with a B.A. in Government and studied abroad in the United Kingdom and China. She also earned a Master of Public Policy from the Harvard Kennedy School of Government, where she wrote her Master's thesis with Professor Joseph Nye on measuring public diplomacy outcomes. Prior to joining the Foreign Service, Ms. Kondo-Shah worked at Stanford University as an admission officer in the Office of Undergraduate Admissions, where she recruited students from Japan and China. Her husband is also a diplomat, and they have two children. She speaks Japanese, Spanish, and Mandarin Chinese. Ms. Kondo-Shah loves mentoring students on college applications and advising young professionals who are interested in international careers.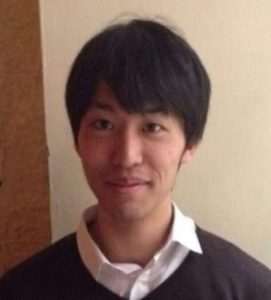 Tasuke Furuichi | Mura-okoshi Kyoryokutai
Born and raised in Fukuoka. After graduating Nagasaki University (Economics major), he has worked in a PR venture firm and worked as a bartender and Airbnb host. Since 2018, he has started his career as a supporter in revitalizing local community (Chiiki okoshi kyoryoku tai) in Usa city. His activities include promoting decision-making model of "community-building x direct democracy" and periodically holding classic book club. He has won second prize of Oita GIAHS business idea competition.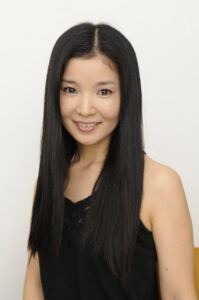 Asuka Morinaga Derfler | Actor, Teaching Artist & Facilitator
She is a teaching artist at Ping Chong + Company in NYC. (Mr. Ping Chong has received a national medal of the Arts from President Obama) and she has also been working to develop a theater education program between NYC and Japan supported by NYC theaters as well as leading a creative play/education program at the Japan Society.
Asuka Morinaga Derfler is from Hiroshima, graduated from the Toho Gakuen drama department and was a member of the Haiyuza Theater Company in Tokyo.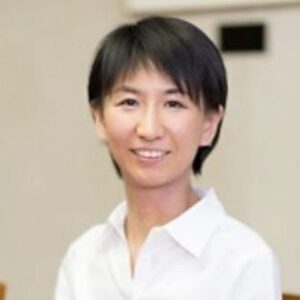 Akiyo Higaki | WISE Associate
Akiyo Higaki is currently a project manager to manage and plan events related to climate change in terms of the general insurance for advocating risk management.
She worked for an organization that provided workshops about the SDGs and global citizenship to students and mainly coordinated the programs for university students in Japan and South East Asia in her previous work.
In addition, she had experienced a local coordinator in Myanmar and India.
She studies international peace studies at the International University of Japan and had fieldwork to research the "refugee crisis" in Milan, Italy for her thesis of a Masters Degree. The summary of the thesis was printed in the external academic journal.
Learning sexuality education overseas and seeing that of education in Japan as a problem, she is working to create a program for "comprehensive sexuality education" in the JSIE's program.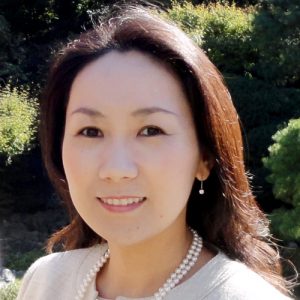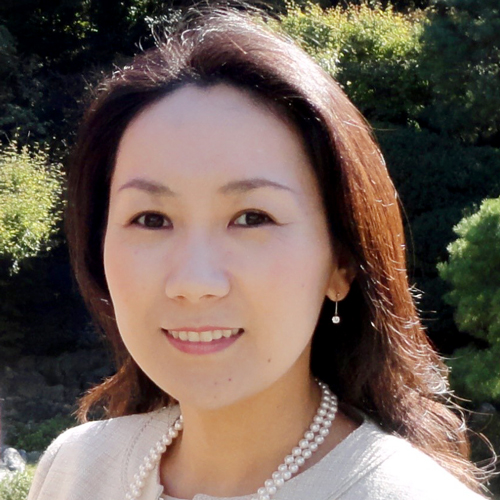 Mayumi Sugita | JSIE Director for External Relations
Mayumi is a director for external relations at Japan Institute for Social Innovation and Entrepreneurship (JSIE.)  She joined JSIE as one of the starting members in 2015. Previously she worked at Tokyo Foundation, a Japanese think tank, National Graduate Institute for Policy Studies (GRIPS) in Tokyo, Johns Hopkins University School of Advanced International Studies (SAIS) in Washington, DC., and Mitsui & Co. (USA), Inc. in New York City. She was mainly in charge of coordination and public relations for various events such as international conferences and seminars. Mayumi is a graduate of University of Leeds in UK.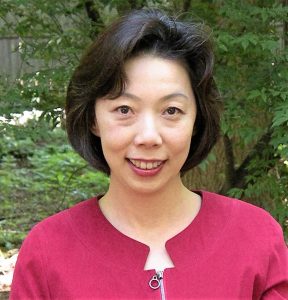 Hiromi Murakami | Founder and President of JSIE
Hiromi Murakami is the Founder and President of JSIE. Prior to founding JSIE, she's involved in various policy projects in US/Japanese institutions, including Center for Strategic and International Studies (CSIS) Global Health Policy Center, the Health and Global Policy Institute (HGPI), and Economic Strategy Institute. Currently Murakami is also an adjunct fellow with the CSIS Global Health Policy Center and is a Visiting Fellow at the National Graduate Institute for Policy Studies in Tokyo, Japan. Prior to joining HGPI, she led Asia research as a vice president at the Economic Strategy Institute in Washington, D.C., and taught courses at the National Graduate Institute for Policy Studies (GRIPS) in Tokyo and the Johns Hopkins School of Advanced International Studies (SAIS) in Washington. She holds an M.B.A. from St. Mary's College and a Ph.D. in international relations from Johns Hopkins SAIS.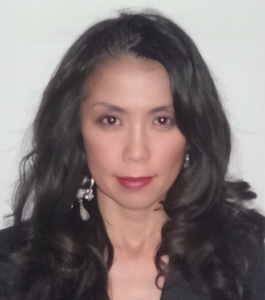 Fumiko Sasaki | JSIE Director for Research
Dr. Fumiko Sasaki is a faculty member of graduate schools of Columbia University and Johns Hopkins University, teaching East Asian Security. She is assigned to teach 'Innovative Solutions to Human Security' at the Earth Institute Executive Program at Columbia University. Previously she worked as a Community E-Learning Director of Distance Education for Africa, she fundraises and teaches on globalization to the youth in Africa live online. She holds a Ph.D. and MA in international relations from the School of Advanced International Studies at the Johns Hopkins University.
Program Schedule (Japan Time JST)
July 22 (Thursday) JST
08:00 – 11:30  Introduction, Pitch & Grouping, self introductions, Groupwork
20:00 – 21:00  Presenter sessions, Review session & Voluntary group work
July 23 (Friday)
08:30 -11:30    Lecture, presenter, Mentor session
20:00 – 21:00   Voluntary group work, Get-together game session
July 24(Saturday)
09:00 – 11:30   Final pitch, Award-ceremony, reflection/feedback, photo time
11:40 am          Adjourn
*Time and speakers are subject to change.
Program Schedule (US East coast time EDT)
July 21 (Wednesday) 
19:00 – 22:30  Introduction, Pitch & Grouping, self introductions, groupwork
July 22 (Thursday) 
07:00 – 08:00  Voluntary Group work, Presenter, Review session
19:30 – 23:00  Lecture, Presenter, Mentor sessions
July 23 (Friday)
07:00 –              Voluntary Group work, Get-together game session
20:00 – 22:30    Final pitch, Award-ceremony, reflection/feedback, photo time
22:40                 Adjourn
*Time and speakers are subject to change.
→ Please see the welcome packet for the details. There will be students participating from Japan, the US and elsewhere. JSIE has set the meeting times in evening/morning times so that students from various parts can meet during these times. Depending on groups, members can work during daytime while other members are sleeping in different time zones. Each group can decide own group discussion times and rules. Enjoy.
→ For MCPS participants – If the number of applicants exceed the capacity, we will select candidate based on essays why you'd like to participate this WISE Youth Global. Please make sure to tell us the email address we can contact. We only accept those applicants who are committed to attend all sessions.
–> For other participants – please proceed with payment and your spot will be secured when your payment is made.
→ You will be pitching your idea (1 min.) in advance, and top 5-6 ideas voted by other participants will be selected. Please think about how to make an attractive pitch for promoting your idea.