Calling Applications for WISE Youth in Usa
"Turning Passion & Ideas into plans ~  Creating New Social Values for Sustainable Community"


Postponed to July 25 ~ 27, 2021 @ Usa, Oita


Supported by Usa city, Usa City Board of Education, Fukami machi committee, U.S. Department of State, Oita Prefecture
JSIE supports fostering global talent, and offers global networking opportunities for young professionals, with an emphasis on helping women and minorities realize their greatest potential. Women's Initiative for Sustainable Empowerment (WISE) program is to provide opportunities to shape our life mission and work toward social challenges.
Dates: July 25 ~ 27, 2021
Venue: Usa Chiiki Koryu Station (442-2 Yahata Ajimucho, Usa city, Oita)
Eligibility :  Age between 15-18 years old (open to all nationalities)
Language: Japanese (JSIE bilingual staffs will help English-speakers, Basic Japanese capability desired)
Fee: 7,800 yen  (or 8,300 yen at Peatix)
*includes 2-night stay, meals, drinks, and supplies. This does not include transportation. 
Capacity: 30 (first-come first-serve basis.)
Application:  will close when it reaches its capacity.
Access: 1 hour car ride from Oita airport, 30 min. car ride from Usa JR station. We offer pick-up service from Usa JR station or Highway bus "Ajimu" station for those who desire.
WISE in Usa is specially organized by JSIE to provide opportunity to individuals for shaping ideas into actionable project plans. We have great chances to create new social values by turning challenges into (social) business ideas. JSIE will provide opportunities to shape such ideas into plans through three-day workshop and to learn leadership styles through group works to bring younger generations in action. JSIE particularly focuses on the following points:
Ability to Identify and define problem(s)
Ability to present and explain your ideas to others
Ability to negotiate, collaborate, and involve with others
Ability to accept different values and be flexible
Ability to play leadership and bring "the best outcome"
You can join JSIE's global community and meet with people with diverse backgrounds.
You can get valuable advice and information from the mentors and peers that may help to shape your ideas into actual plans/projects.
You can make friends who have similar passion, values, and goals towards social change and share these with them.
Call for ideas on following themes
We invite any ideas that help to make our society better for the next generation. The keyword is to create social innovation by realizing ideas to help make community resilient, inclusive and empowered for the next generations.  Please share your ideas/activities tackling social problems in the local community or global community. For example,
Ideas promoting inclusive communities and collaborative work by accepting talent from outside
Ideas re-creating local product/services from new & global perspective
Applicants who are interested in the themes listed above (not limited to) and have own ideas.
(Please describe your ideas)
Applicants who are willing to support other people who have ideas.
(Please tell us your expertise, skills, and experience)
Applicants who are able to communicate with others in basic Japanese (we will help English speakers too)

Application is open to 15 -18 years old, all nationalities (with valid Visa status).
Essay (500 words): please provide why you'd like to participate WISE in Usa program. You can include your ideas if you desire.
This WISE Special in Usa provides you opportunities to develop and shape ideas into practical plans. JSIE will award certificate to those who have outstanding project ideas. Please apply from below. You are required to register JSIE free membership. If you have problem registering, please contact us at info@jsie.net
Dates: July 25 ~ 27, 2020 (2 nights 3 days)
Venue: Usa Chiiki Koryu Station (442-2 Yahata Ajimucho, Usa city, Oita)
Application open : will close when it reaches its capacity
Eligibility: Age between 15-18 years old (open to all nationalities)
Language: Japanese (we have bilingual staffs so we can help English-speakers. Basic Japanese desirable.)
Fee: 7,800 yen
* This includes 2-night stay, meals, and supplies. This does not include transportation.
It is desirable that your family or friend to drop you off at the venue. However, If you need a ride, we will offer a chartered bus service. From Usa JR station to the venue takes 30 min. by car, and from highway bus stop "Ajimu" 15 min. by car. On March 26th, we will arrange pickup service (additional fee) from Usa JR station (16:00) and Highway bus stop (16:30), so please tell us if you need your seat secured.
Capacity: 30 (first-come first-serve basis.)
Final Presentation Observer Tickets (free of charge): TBA
Supporter can observe final presentation with free of charge. This ticket allows you to observe the final presentations.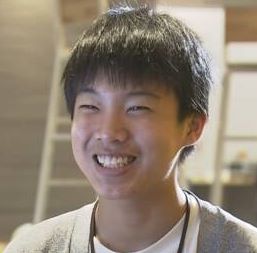 Tsubasa Nozawa | Founder & CEO of Kyoso Mirai, Inc.
Founder of Kyoso Mirai, Inc., and Chief Operating Officer of Higo Mirai School. Born in 2004 and raised in Kumamoto. Started his career as a freelance programmer since August 2017, and soon after he stopped to going to Koto middle school in Kumamoto city. Because of keen interest in education, he has also founded Higo Mirai school, a programming school, based on his own experience. He has also created a reverse-mentoring consulting firm Co+ under Kyosho Mirai Inc.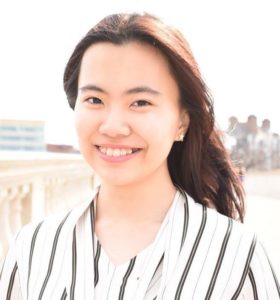 Chihiro Ishikawa | WISE Fellow
Chihiro is a junior at Harvard College pursuing a joint concentration in Sociology and East Asian Studies. In high school, she questioned the oppressive nature of her daily commute on the morning train of having to fear that someone may grope her—a tragically common sex crime her female friends had come to internalize as unchangeable. Alarmed, she has since been interested in how to practically approach gender issues and has worked as a research assistant for Professor Mary Brinton on her project concerning gender equity in Japan. As a 2019 Harvard BLISS Fellow, she has also worked under Professor Caroline Light on female incarceration in the U.S. and the effects of race, class, and gender in the legal system. Outside of class, Chihiro is a founding member and president of Harvard GlobalWE (Women's Empowerment), an organization that connects undergraduates and female alumni together to host events and spread awareness of issues concerning gender discrimination. Inspired by the strong female leaders she met in WISE 2016, she hopes to return to Japan and help create a society where women can feel respected, safe, and fearless. Chihiro is 2015-2016 WISE Fellow. Chihiro will be joining via online LIVE from Boston.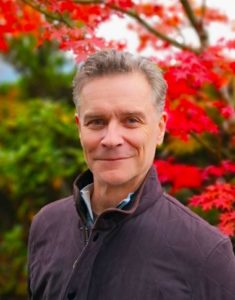 Paul Christie | CEO Walk Japan
Paul's varied career includes working as an analyst for Japan's principal business newspaper, the Nihon Keizai Shimbun, as the managing director of the Japanese subsidiary of a British 500 FTSE company and as a freelance producer and director for Japanese television. In 2002, a long-held yearning for rural life led him to a quiet village on the Kunisaki Peninsula in Kyushu. After raising his four sons and leading Walk Japan's community project for 17 years in Oita, Paul now resides in Tokyo with his family and lead Walk Japan's Community Project. Paul was officially recognised as a farmer by the Japanese authorities in 2015 and has since expanded the arable land under his care 10-fold. In recognition of his work with Walk Japan and the Community Project, Paul was made a Cool Japan Ambassador in 2016. In 2017, he became an All Nippon Airways Ambassador and also made an Onsen Gastronomy Ambassador, and in 2019 was appointed Vice-President of the Inbound Guide Association in Japan. Other posts he holds includes advisor at the Asia Pacific University in Beppu, and at Taketa and Kitsuki Cities in Oita Prefecture.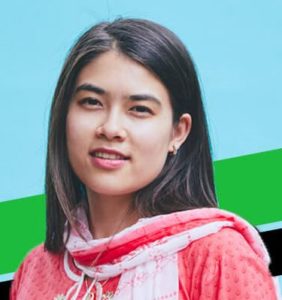 Kristina Yasuda | Founder and Chiarwoman of NGO IBO
Kristina Yasuda is Director of Digital Identities at the InternetBar.org. There, she leads a project "The Invisibles," that focused on building standards and governance framework for creation, verification, and use of digital identities for disenfranchised populations. She first joined Accenture Strategy and now working for Microsoft advising large Japanese corporations on their Digital Identity and Blockchain Strategy. Kristina was chosen one of thirty people who will change the world by Forbes Under30. https://forbesjapan.com/30under30/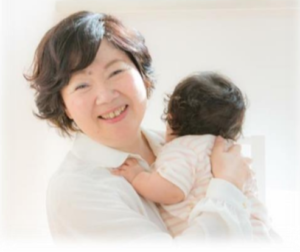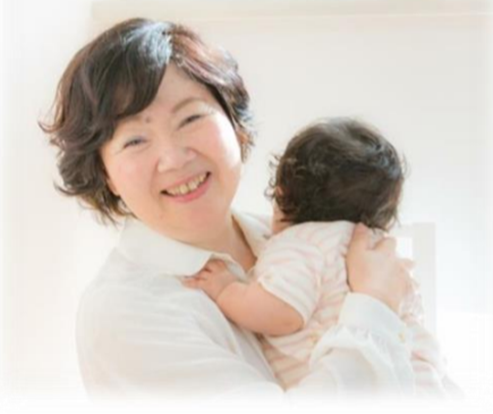 Yukiko Tajiri | Owner of Yurai House (Lunchtime speaker)
Born and raised in Kumamoto. Ms. Yukiko Tajiri played a major role in "Konotori's Yurikago" project initiated in 2007, when she was the director of the nursing department at Jikei Hospital in Kumamoto. After retired from Jikei Hospital, she is now running a shelter house helping women suffered from Domestic Violence. Currently she is a Director of the National Pregnancy SOS Network, and Happy Cradle Project Lecturer. In 2015. She became Special Advisor to Study Life Kumamoto (Lifelong Learning Support Office), and opened a 24-hour consultation desk for women and their families suffering from unwanted pregnancy and child care. In cooperation with the Nippon Foundation, she is working to spread and improve the quality of consultation services. In addition, based on her experience in consulting services, she has lectured widely on sex education and the importance of life throughout the country. She holds BS (Social welfare) from Bukkyo Univ., MA from Kumamoto Prefectural Univ.  Certified nurse, midwife, and public health nurse.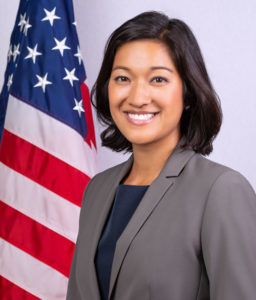 Yuki Kondo-Shah| Public Affairs Officer at the U.S. Consulate in Fukuoka
Ms. Kondo-Shah is Japanese-Bangladeshi American and was raised in Kawasaki, Japan and Scottsdale, Arizona. She graduated from Dartmouth College with a B.A. in Government and studied abroad in the United Kingdom and China. She also earned a Master of Public Policy from the Harvard Kennedy School of Government, where she wrote her Master's thesis with Professor Joseph Nye on measuring public diplomacy outcomes. Prior to joining the Foreign Service, Ms. Kondo-Shah worked at Stanford University as an admission officer in the Office of Undergraduate Admissions, where she recruited students from Japan and China. Her husband is also a diplomat, and they have two children. She speaks Japanese, Spanish, and Mandarin Chinese. Ms. Kondo-Shah loves mentoring students on college applications and advising young professionals who are interested in international careers.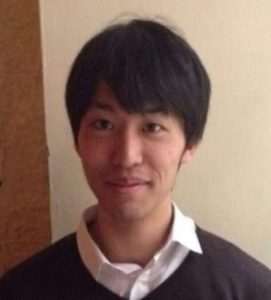 Tasuke Furuichi | Mura-okoshi Kyoryokutai
Born and raised in Fukuoka. After graduating Nagasaki University (Economics major), he has worked in a PR venture firm and worked as a bartender and Airbnb host. Since 2018, he has started his career as a supporter in revitalizing local community (Chiiki okoshi kyoryoku tai) in Usa city. His activities include promoting decision-making model of "community-building x direct democracy" and periodically holding classic book club. He has won second prize of Oita GIAHS business idea competition.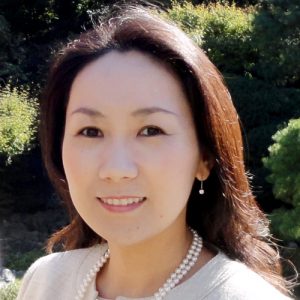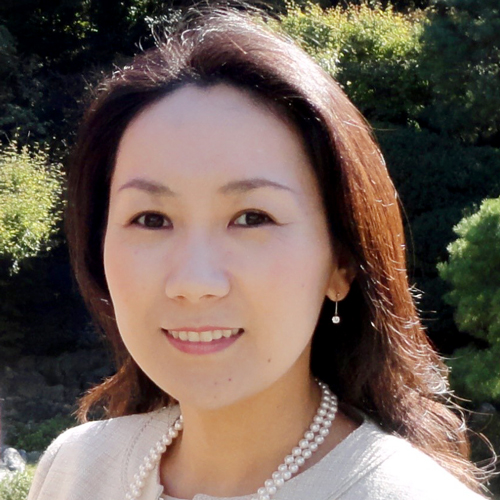 Mayumi Sugita | JSIE Director for External Relations
Mayumi is a director for external relations at Japan Institute for Social Innovation and Entrepreneurship (JSIE.)  She joined JSIE as one of the starting members in 2015. Previously she worked at Tokyo Foundation, a Japanese think tank, National Graduate Institute for Policy Studies (GRIPS) in Tokyo, Johns Hopkins University School of Advanced International Studies (SAIS) in Washington, DC., and Mitsui & Co. (USA), Inc. in New York City. She was mainly in charge of coordination and public relations for various events such as international conferences and seminars. Mayumi is a graduate of University of Leeds in UK.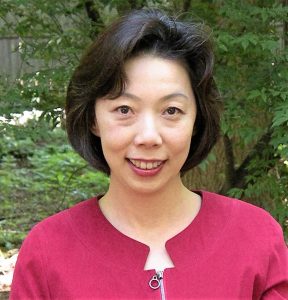 Hiromi Murakami | Founder and President of JSIE
Hiromi Murakami is the Founder and President of JSIE. Prior to founding JSIE, she's involved in various policy projects in US/Japanese institutions, including Center for Strategic and International Studies (CSIS) Global Health Policy Center, the Health and Global Policy Institute (HGPI), and Economic Strategy Institute. Currently Murakami is also an adjunct fellow with the CSIS Global Health Policy Center and is a Visiting Fellow at the National Graduate Institute for Policy Studies in Tokyo, Japan. Prior to joining HGPI, she led Asia research as a vice president at the Economic Strategy Institute in Washington, D.C., and taught courses at the National Graduate Institute for Policy Studies (GRIPS) in Tokyo and the Johns Hopkins School of Advanced International Studies (SAIS) in Washington. She holds an M.B.A. from St. Mary's College and a Ph.D. in international relations from Johns Hopkins SAIS.
July 25 (Sunday)
09:30 –  Registration
10:00       Introduction, Keynote Speech, Pitch & Grouping
16:00       Evening lecture
16:30       Sharing time
18:30 –  Supper
Excursion
July 26 (Monday)
09:00 –  Morning Lectures
11:00 –  Mentor session 1
12:00 –     Lunch
15:30 –  Mentors session 2
16:30 –  Sharing time — lessons and challenges
18:30 –     Supper
Evening ~  Voluntary group work
July 27 (Tuesday)
09:30 –  Final Presentation, Q&A
11:00 –     Sharing time
11:20 –     Award ceremony
12:00 –  Adjourn
*Contents, schedule, and mentor/panelists are subject to change.
→ It is a bit far from JR station, and therefore it is better to have your parents or family friend to drop you off at the venue. However, if it is difficult, we will pick you up on March 26th at JR Usa station (16:00) or Highway "Yunokuni" bus at "Kosoku Ajimu" stop (16:30). Please register "pick up service" with additional fee in registration process. In that way, we can secure your seat. If you are flying into Oita airport, please let us know as well. Here is Highway bus info.
Kita Kyushu – Beppu/Oita line Highway bus "Yunokuni" (Nishitetsu bus company)
Bus stop "Kosoku Ajimu"