About Washington Women's Dialogue
There are numerous social challenges to overcome in order to achieve an inclusive society. To develop and expand Asian women's presence in global leadership roles in business, government, political, and social activities, JSIE organizes "Washington Women's Dialogue" (WWD), featuring prominent role models in various sectors, who would kindly share their life experience. WWD offers opportunities to frankly discuss various issues on social and international challenges and learn how to overcome such challenges.
At the 20th WWD, we l welcomed Ms. Mitsuki Bun, founder and CEO of Beautiful smile, Inc. She has started her business with a single PC at home, and she will share her experience, learned tips and cherishing things to get a new business on track. 
Date & Time:January 14, 2021  19:00~20:00 (DC time)
January 15, 2021  09:00 ~10:00 (Tokyo time)
Meeting:Zoom or Teams (will let registered participants know later)
Speaker:  Ms. Bun Mitsuki (CEO, Beautiful Smile, Inc.)
Facilitator: Hiromi Murakami (JSIE)
Language:Japanese
Please register below (JSIE free member login needed) If you have difficulties please send a note to info@jsie.net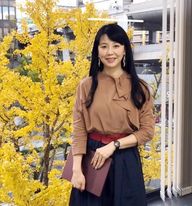 Bun Mitsuki, Founder and CEO, Beautiful Smile, Inc.
Ms. Bun founded Little Moon International Co., Ltd., and Beautiful Smile, Inc., where she started her business in 2001 with a single PC at home. Her business grew Japan's largest accessory EC site, sold over 14.2 million items. Her external activities include donating used hair accessories to developing countries such as Laos and Cambodia, and let local women sell accessories and generate scholarships to support vocational programs for young people. In addition, she has launched the food loss reduction business mail-order site "Rosuzero" with the intention of "reducing" left-over and non-standard products generated by food manufacturers. She has initiated the idea and build a business model using her network, funds, personal connections, and web knowledge. She will be sharing tips and advice to get a new business and/or social business on track.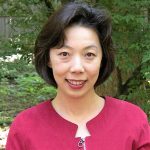 Hiromi Murakami, JSIE President (Facilitator)

Hiromi Murakami is the Founder and President of JSIE. Prior to founding JSIE, she's involved in various policy projects in US/Japanese institutions, including Center for Strategic and International Studies (CSIS) Global Health Policy Center, the Health and Global Policy Institute (HGPI), and Economic Strategy Institute. A graduate of SAIS, Johns Hopkins University.