On September 7, 2016, JSIE held the 4th Washington Women's Dialogue(WWD), co-organized by J-WIP.
At this event, we welcomed Ms. Hiroko Ota, Professor of National Graduate Institute for Policy Studies and Former State Minister for Economic and Fiscal Policies. Approximately 60 participants attended the event. Joined by Mr. Takeshi Yamawaki, American General Bureau Chief of the Asahi Shimbun, Professor Ota discussed Abenomics and growth policies as well as her unique career experience at private firm, universities, and government. After the Q&A session, networking reception was held, and the participants enjoyed further discussion with Professor Ota.
Prof. Hiroko Ota
National Graduate Institute for Policy Studies (GRIPS)
Hiroko Ota is currently Professor of GRIPS. She also has several positions as Outside Director with JX Holdings, Inc., Panasonic Corporation, and Mizuho Financial Group. After teaching in Saitama University (later became GRIPS) and other universities, she joined the Cabinet Office and served as Director for Economic Research in 2002 and Director General for Economic Research in 2005. Then, she was appointed Minister of State for Economic and Fiscal Policy under both Abe and Fukuda administrations. After returning to GRIPS in 2008, she became Vice President in 2009-2011. She has been playing leading roles in various government committees including Tax Research Commission and Regulatory Reform Council. She is a graduate of Hitotsubashi University.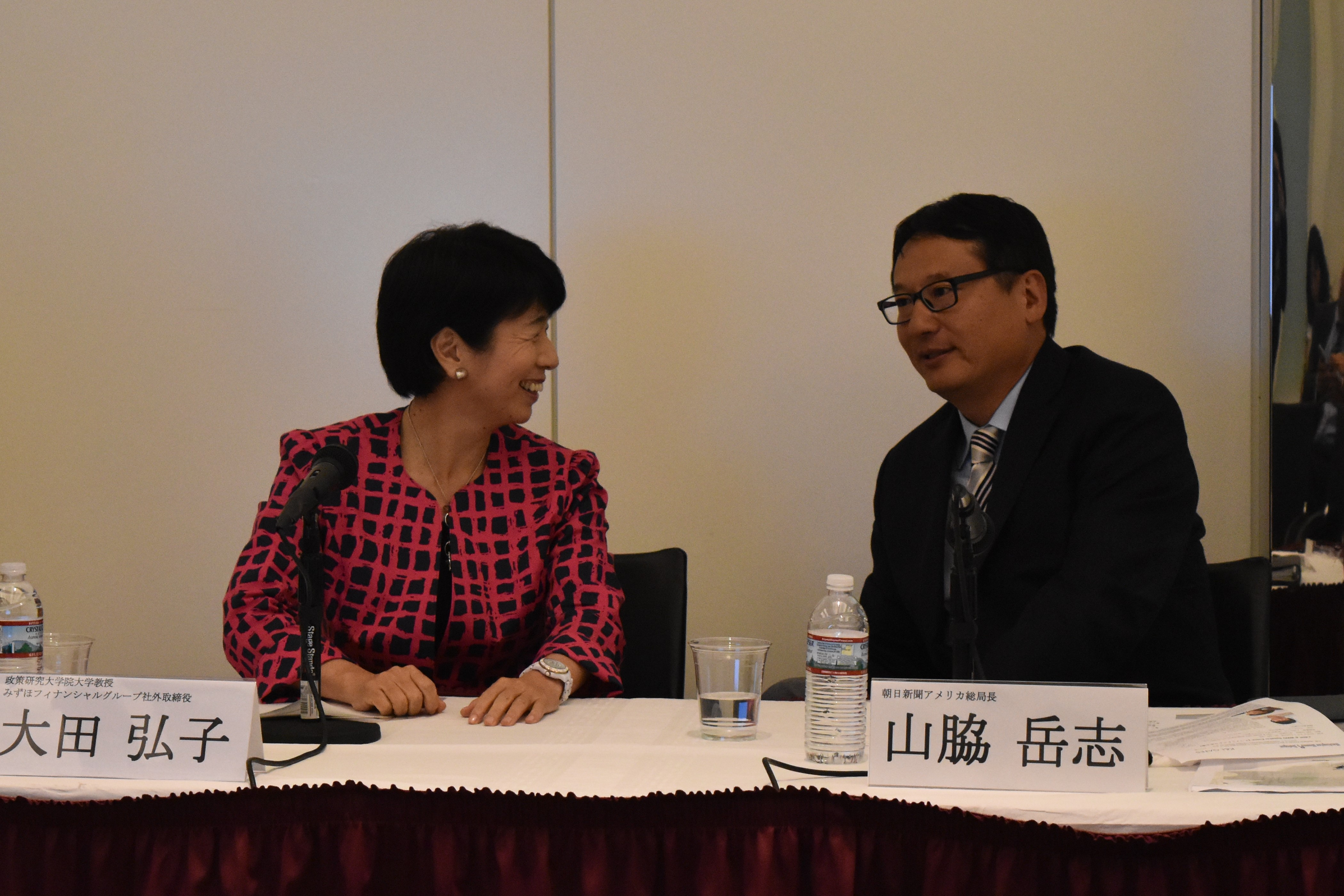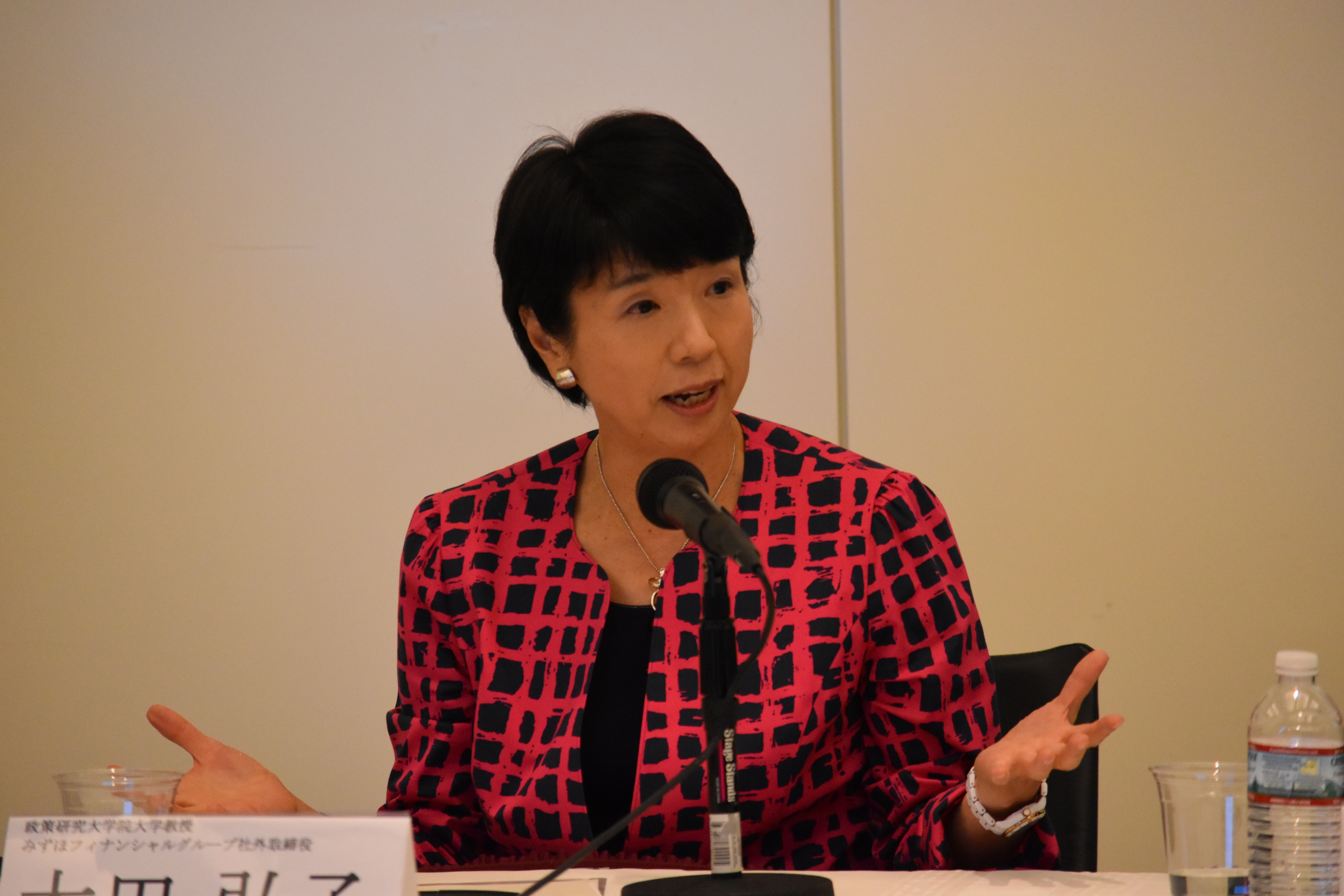 JSIE hosts "Washington Women's Dialogue" in Washington, D.C., featuring prominent female speakers such as former government officials, business leaders, and political leaders, and the speakers share their life experience with participants. JSIE offers opportunities that participants can discuss various issues on social and international challenges and learn how to overcome such challenges and strengthen women's presence.